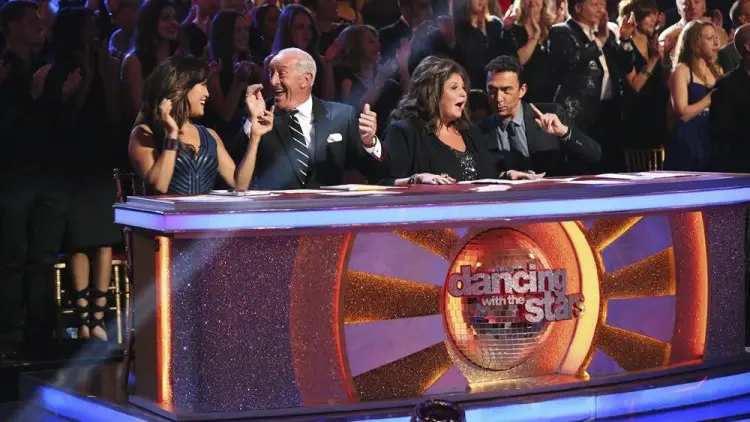 As previously reported, Len Goodman will return to Dancing with the Stars for the Spring cycle, but the judge tells Digital Spy that he won't be back for the Fall 2015 edition. At all.
"Next year, I'm not going to do the flying backwards and forwards – I'm not going to do the American show… I've got to have a bit of time off," Goodman explained.

"I've got my wife, I've got my son, my mother is still alive and she's in hospital – I've had virtually no time to go and visit her.

"So, I just need a bit of time off to get on with a normal life. And it was either Strictly went or the American one went or the tour went… I'm doing the spring one when I go out there… and that's going to be my last one."
For years now, in the fall, Len and fellow judge, Bruno Tonioli have pulled double duty in on Strictly Come Dancing and it's US counterpart, Dancing with the Stars. For the last couple of cycles, Len has taken weeks off to lighten the load, but it looks like he's decided to, at the very least, take an entire fall cycle off.
"…that's going to be my last one," sounds pretty final. But you never know. I won't be surprised if Len returns in the spring of 2016. By the way, in the UK, Strictly Come Dancing, only airs one cycle a year, and has been giving Simon Cowell's X Factor a run for its money in the ratings department.