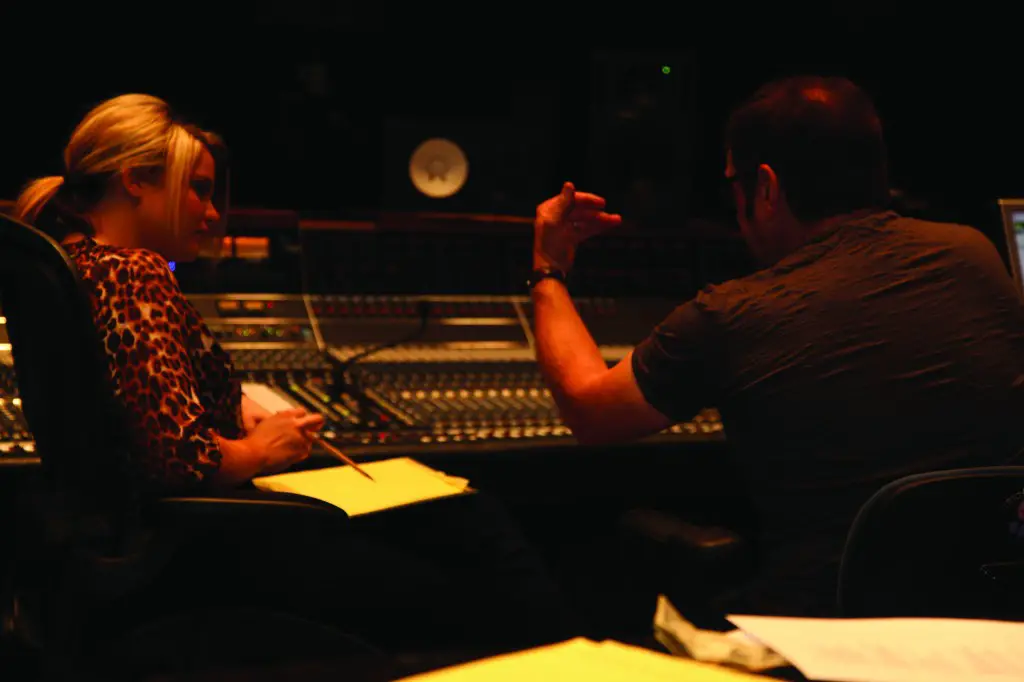 From Lauren's "Breaking News" email.  You can sign up to be on her email list at her official website.  We've got an album name and a release date. Now all we need is a track list!
UPDATE: Check out cowriters Hillary Lindsey and Gordie Sampson performing the title track of Lauren's album and also Point Of Grace's recording of the song! This is a song Carrie Underwood also recorded for Carnival Ride but it didn't end up on the album.
Hey y'all!
I am so excited to tell you that my new album is called Wildflower and it comes out Oct. 11 on Mercury Nashville/19 Recordings/Interscope. I have always dreamed of making an album and I can't believe it's actually happening. It's because of the fans who voted for me on American Idol that I am here, so I am dedicating this album to you. I hope you love it!
I feel like it has a flavor for everybody. It's a mixture of all different songs, so I hope it will appeal to all different kinds of people. There are fast songs for people who like up-tempos that you can dance to, and there are also tearjerkers for people who like slower ballads. I tried to get songs that are all a little different so that we could bring a fresh feel to each and every song.
My producer is Byron Gallimore and he is so awesome. He has worked with Faith Hill, Tim McGraw, Lee Ann Womack, and now me! How cool is that? I really enjoyed working with him. I was nervous at first because I thought it was going to be really intense and hard and maybe even intimidating, but he made me feel right at home. I consider him family now. It was a great learning experience for me and I had a lot of fun.
I've been on the American Idols Live! Tour since July, so we recorded in Nashville and in several other cities. It was cool to be able to go in all of the different studios across the United States and be able to see how they are laid out differently.
Wildflower is the perfect name for my first album. I would consider myself a wildflower because wildflowers are sweet, but then they have a little bit of spunk to them – they are "wildflowers." I like to have a lot of fun and I'm really sassy, so I feel like a wildflower would be a good description of who I am as a person. I also recorded a song on this album called "She's a Wildflower" that was written by Steve McEwan, Hillary Lindsey, and Gordie Sampson.
Most importantly, I want to say thanks for everything. Because of you, all of my dreams are coming true – and then some. I hope that you'll think that this album is worth picking up and listening to. I feel like I've done a good job with my team as far as picking out songs that people can relate to and listen to. I hope you enjoy it because it's dedicated to you. Thanks for helping me do what I love!
UPDATE: New Info from Lauren's official press release:
Lauren had a unique recording experience with her first album. Because she was on the American Idols Live! Tour, she recorded in several studios across the United States with producer Byron Gallimore in addition to holding several sessions in Nashville. "I really enjoyed working with him, " she says of Gallimore, who has worked with Tim McGraw, Faith Hill and Lee Ann Womack, among others. "I was nervous at first because I thought it was going to be really intense and hard and maybe even intimidating, but he made me feel right at home. I consider him family now. It was a great learning experience for me and I had a lot of fun."
UPDATE: Here's cowriters Hillary Lindsey and Gordie Sampson performing "Wildflower":

Here's Point Of Grace's version of the song: