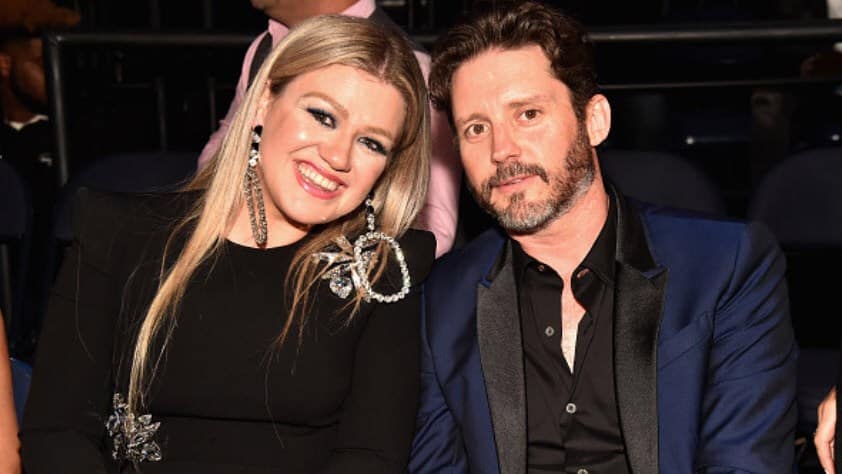 This news about Kelly Clarkson's messy divorce from Brandon Blackstock is kind of old, but may be new to you.
After Kelly filed a petition with the California Labor Commission last fall, claiming her father-in-law's company Starstruck had no right to her earnings, Brandon and his father Narvel filed a counter petition claiming that because the Blackstocks did not perform their duties in California, Kelly's petition is moot. They move to dismiss. However, Kelly's lawyer's released a statement this week. She won't back down. A hearing is scheduled for August
Kelly filed for divorce, the lawsuits began flying
Kelly Clarkson's divorce from Brandon Blackstock got hella messy last year when his father's management company, Starstruck, sued Kelly for unpaid commissions. According to the complaint, Kelly had not paid the full commission in 2020 for her work on The Voice and The Kelly Clarkson Show, her syndicated talk show.
The company has represented Kelly for the last 13 years. She paid Starstruck a 15% commission on her gross earnings. The suit states that the singer has paid the firm $1.9 million in 2020, but owed another $1.4 million. The suit also claimed that Kelly will owe at least $5.4 million by the end of the year.
Kelly filed a petition with the California Labor Commision
Kelly hit back by filing a labor petition with the state of California. In it, the afternoon talk show host claimed that Starstruck Management Group violated the California Labor Code for "procuring, offering, promising, or attempting to procure employment or engagements" for her without first obtaining a talent agency license. As a result, Kelly argued, any and all agreements must be "declared void and unenforceable." Kelly claimed that both Brandon and Narvel acted as unlicensed talent agents.
Subsequently, Kelly argued that she doesn't have to pay Starstruck the commission they're seeking and that any money she previously paid to them should be returned.
Blackstocks claim their company are not subject to California laws
According to US magazine, Brandon filed legal documents with the commission in November 2020 in response to Kelly. Brandon denied all the singer's claims of defrauding her by charging her outlandish fees during their contract. What's more, he claimed, is that Kelly is not entitled to any money that he, his father or their management company earned while working with her over the past 13 years.
Brandon's attorney argued that the two Blackstock men and their Starstruck Entertainment company are not subject to the Talent Agencies Act because they did not perform their duties in California.
Brandon asks for Kelly's petition to be dismissed
The attorney's Bryan J. Freedman and Jesse A. Kaplan, wrote that there is a one-year statute of limitations in the Talent Agencies Act. Therefore, if Kelly were able to prove the claims of illegal agent services, Brandon's attorneys could argue that she can only claim commissions that were paid within the year prior to her October 2020 filing.
In Brandon's response, he asked for Kelly's petition to be dismissed and that she pay his attorney fees.
Kelly's lawyer's won't back down
Kelly's attorney, Ed McPherson, released a statement to Entertainment Tonight on Tuesday addressing the response: "We stand by our allegations that Starstruck violated the Talent Agencies Act, despite their boilerplate denials, and we look forward to trying the case before the Labor Commissioner in August."
Kelly filed for divorce from Brandon on June 4, 2020, citing irreconcilable differences after seven years of marriage. Brandon responded, hinting that their financial arrangements would be up for litigation.