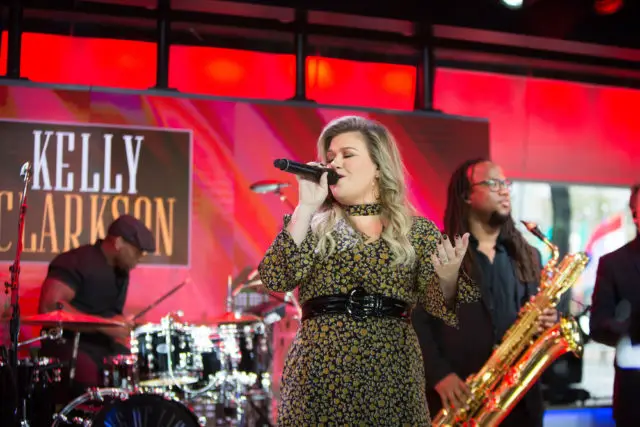 Meghan Trainor kicks off the "Citi Concert Series on Today" on Tuesday, May 15 on NBC's Today show.
This year's lineup for the 23rd annual summer concert series includes veteran Today performers Christina Aguilera, Shawn Mendes, Maroon 5, Kelly Clarkson, 5 Seconds of Summer, Jason Mraz and Charlie Puth. Artists Alessia Cara, Panic! at the Disco, Troye Sivan, Why Don't We and Julia Michaels are set to perform their first concerts on Rockefeller Plaza. Also, country superstars Keith Urban, Dierks Bentley, Lady Antebellum, Darius Rucker, Dan + Shay and Cole Swindell round out the 2018 lineup. See the full lineup here: TODAY.com/ConcertLineup
Reality star related acts are bolded. And for those who don't know–Why Don't We is a boyband and features American Idol season 14 alum, Daniel Seavey.
MAY
15 MEGHAN TRAINOR (#MeghanTrainorTODAY) *Tuesday
25 DARIUS RUCKER (#DariusRuckerTODAY)
28 TROYE SIVAN (#TroyeSivanTODAY) *Monday
JUNE
1 SHAWN MENDES (#ShawnTODAY)
8 KELLY CLARKSON (#KellyTODAY)
12 DIERKS BENTLEY (#DierksTODAY) *Tuesday
15 CHRISTINA AGUILERA (#ChristinaTODAY)
22 5 SECONDS OF SUMMER (#5SOSTODAY)
25 DAN + SHAY (#DanShayTODAY) *Monday
29 PANIC! AT THE DISCO (#PanicAtTheDiscoTODAY)
JULY
6 LADY ANTEBELLUM (#LadyATODAY)
13 MAROON 5 (#Maroon5TODAY)
20 CHARLIE PUTH (#CharliePuthTODAY)
27 JULIA MICHAELS (#JuliaMichaelsTODAY)
AUGUST
2 KEITH URBAN (#KeithTODAY) *Thursday
10 JASON MRAZ (#JasonMrazTODAY)
17 COLE SWINDELL (#ColeSwindellTODAY)
*Dates for Alessia Cara (#AlessiaCaraTODAY) and Why Don't We (#WhyDontWeTODAY) to be announced.