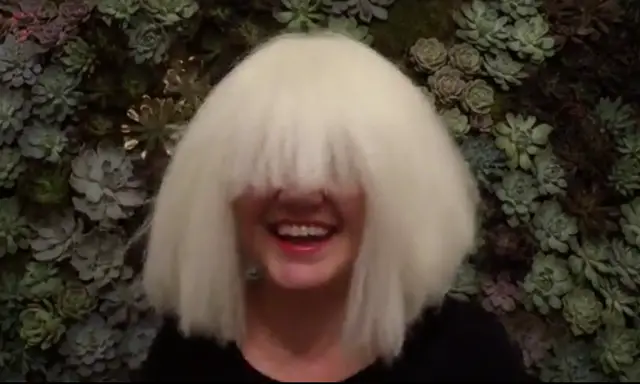 Kelly Clarkson rushed back to Nashville from New York City Friday afternoon where she spoke on women's issues at the She Summit. The American Idol OG wanted to make sure to fit in her monthly Facebook live chat with fans before the day was over.
And what a treat it was to see the singer don a Sia wig and sing an absolutely gorgeous a cappella rendition of "Chandelier." Kelly is gearing up for a big Halloween bash at her place in Nashville Saturday night–the performance served as a little sneak peek at her costume. 
After the stunning performance, Kelly discussed how to get tickets to her upcoming "Miracle on Broadway" charity event set for Friday December 16. Tickets go on sale November 4th. Folks who join Kelly's fan club get early dibs!
Check out Kelly Clarkson's performance of Sia's "Chandelier" below.
Here's more information on Kelly Clarkson's "Miracle on Broadway" charity event featuring Reba, RaeLynn, Kelsea Ballerini and more: