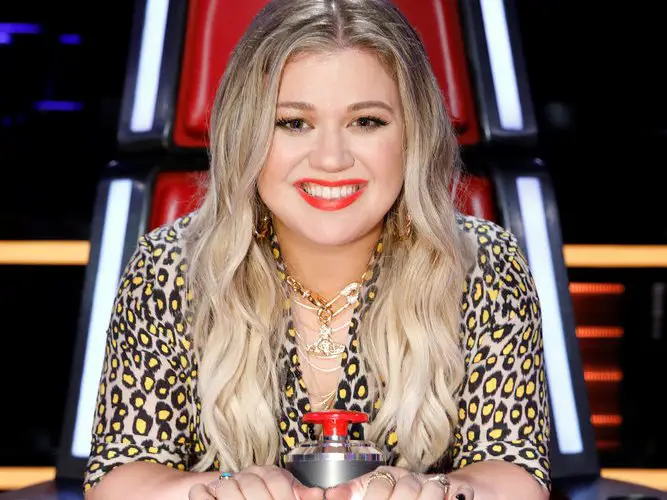 Kelly Clarkson, the original American Idol winner, announced her second single from her Atlantic debut album, Meaning of Life.
"Y'all I'm so excited to announce the 2nd single from Meaning of Life is going to be 'I Don't Think About You'," the singer announced on social media, along with video footage of her in the studio recording the song.
"'I Don't Think About You' is totally the ballad I could have written," Kelly says in the clip. "I had a conversation with the writers on that song…and it ended up being the…ballad that I could really sing. But I wanted it to be emotional and I wanted it to be an empowering song."
Kelly explains that the song is like a light at the end of the tunnel. "Just so you know, I was wrecked a bit, and that did…deter me for a minute, but I always continued my path," Kelly explains about the songs message, "I always continued to do what I loved, and you didn't stop me, you didn't break me."
Check out the clip below.
In other news, Kelly will be a coach on The Voice season 14, which premieres on NBC Monday February 6. She tells TV Insider that she's totally for doing more seasons of The Voice.
My husband and I were just talking about this. My current album, Meaning of Life, is my favorite album I've ever done, so I want to tour it worldwide. But I love the show. It's different for me, because it's like I'm paying it forward a bit. And I'm old enough to know I want to work with people I love to work with. I love everyone who works on The Voice. I definitely could see returning.
Also, she's determined to win this season. She'll be drawing on her own experience as a singing show competitor as she coaches her team:
Being on the show brings back memories of how I tried to navigate the competition when I was on Idol. Everybody thinks it's just about having the greatest voice, and it's not—it's also about knowing when to do a big song and when to hold one back. I always tell my team that a lot is about strategy.
Kelly also drops a little intel on the members of her team:
My team is an eclectic version of Adam's, Alicia's and Blake's teams. There's a girl on my team who reminds me a lot of myself. She's done everything genre-wise. We sound nothing alike, but she has a really cool voice you can do a lot of things with. I feel like I'm going to be a really good coach for her. I have a few singers where I'm like, "If you don't make it on this show, I'd love for you to work on my tour."