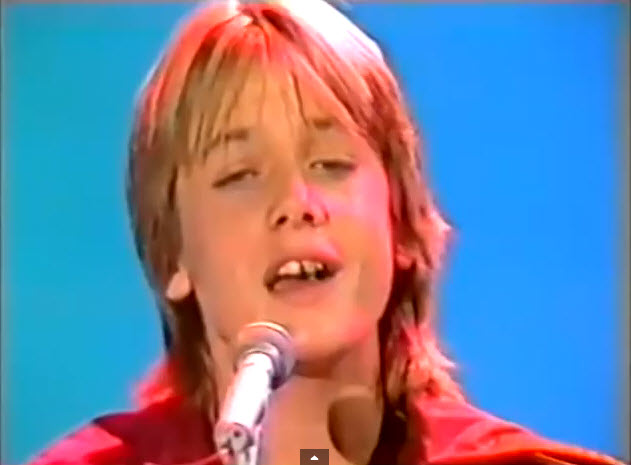 On last night's American Idol, Keith shared his experience auditioning for an Australian talent show, New Faces, when he was at the tender age of 16.
If you're curious, I'm posting the entire performance and judges critiques here. It was 1983, and the young singer barely resembles the dynamic, charismatic superstar performer he eventually turned into.
Young Keith's performance was, dare I say it…boring. His vocals were lackluster, and guitar strumming unremarkable. I wouldn't put that kid through on a show like Idol. The judge who criticized his vocals was right, the teen singer DID need to work on his vocals. I've always complained about the 15 and 16 year olds auditioning for Idol. So many of them are NOT fully baked and would fare better if they waited even just a year or two.
After watching 16-year old Keith's audition, would you have any interest in buying an album from him, or watching him perform live?
"It didn't phase me," said Keith of the criticism, "Everybody's got an opinion, you know?" The judge goes on to advise hopefuls to take on the critiques that are useful, and discard the rest.
Obviously Keith took some of that early criticism to heart. He's also had some MAJOR dental work since then. Heh.