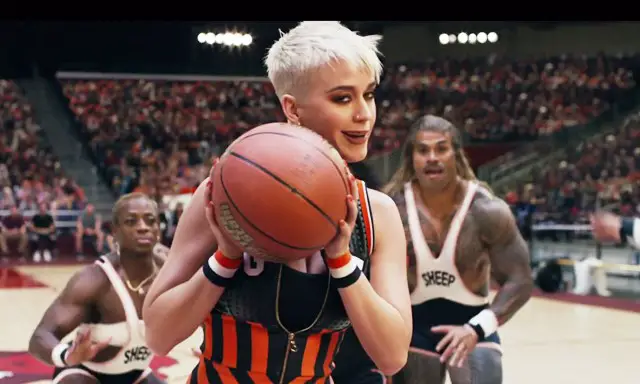 Katy Perry, who will take a seat on the American Idol judges panel when it returns to television on ABC this spring, has released the music video for her single "Swish Swish."
Katy isn't the only American Idol connected artist in the video, which centers around a basketball team full of misfits. Former Idol judge, Nicki Minaj makes an appearance to perform her featured bit. And American Idol 8 Top 36 contestant, Jackie Tohn appears alongside Netflix GLOW cast members as part of a cheerleading squad.
I wonder if Nicki gave Katy any judging tips during the video shoot? WHAT'S GOOD KATY.
Also featured in the video: Glee's Jenna Ushkowitz, Stranger Things' Gaten Matarazzo, "Backpack Kid" Russell Horning, actor and dancer Dexter Mayfield, comedian Christine Sydelko, Game of Thrones actor Hafþór Júlíus "Thor" Björnsson, Terry Crews, Molly Shannon, announcers Bill Walton and Rich Eisen, football player Rob Gronkowski, competitive eater Joey Chestnut, and more.
Katy is set to host and perform the MTV Music Awards this Sunday August 27. Watch the "Swish Bish" music video below. Fun Fact: "Swish Swish" is supposedly a reaction to Taylor Swift's swipe at Katy, "Bad Blood."