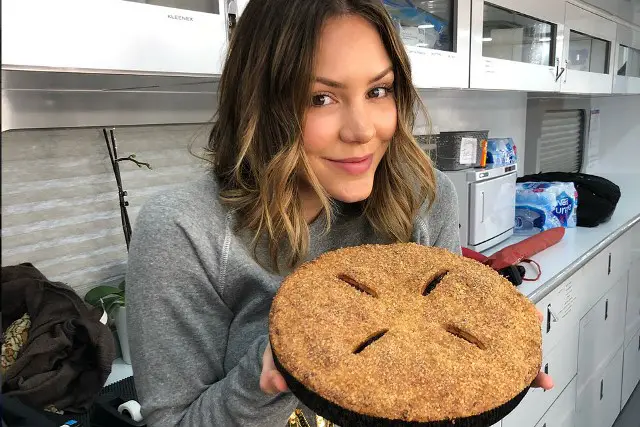 American Idol season 5 runner up Katharine McPhee is headed to Broadway to play the lead role in Waitress the Musical, but first check out her version of the musical's showstopper, "She Used to Be Mine." Katharine joins the cast of Waitress on Broadway April 10, 2018 for a limited run.
American Idol's Katharine McPhee Makes Broadway Debut in Waitress.
Katharine McPhee Broadway Debut "Waitress" First Look Photo
The singer is set to play Jenna. Keri Russell played the lead role in the 2007 movie that inspired the musical. Tony winner Jessie Mueller originated the role, and Waitress composer, Sara Bareilles, is currently leading the cast.
Based on the 2007 film and with a book by Jessie Nelson, Waitress tells the story of a Southern diner employee who dreams of escaping her abusive marriage by channeling her passions into her inventive pies—and an affair with a new-to-town doctor. The cast currently includes Drew Gehling as Dr. Pomatter, Tony nominee Christopher Fitzgerald as Ogie, Joe Tippett as Earl, NaTasha Yvette Williams as Becky, Caitlin Houlahan as Dawn, Lee Wilkof as Joe, and Benny Elledge as Cal.
Listen to Katharine McPhee's version of "She Used to Be Mine" from Waitress below.