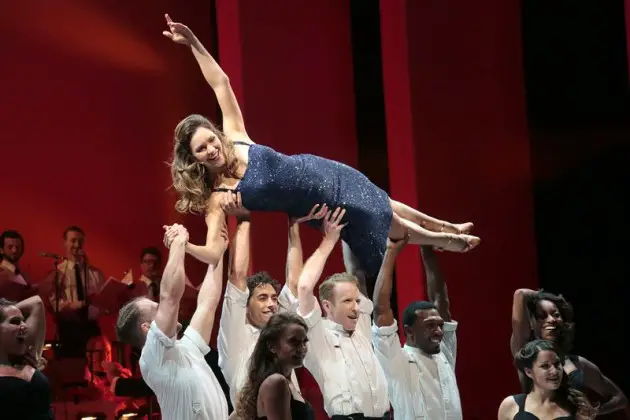 The divorce between Katharine McPhee and Nick Cokas has been finalized. The American Idol season 5 alum filed for divorce from her husband in May 2014, and the split is going to cost her a pretty hefty chunk of change
E News reports the court documents, filed Monday in Los Angeles Superior Court state that Katharine must pay Nick $102,616 within the next few days, after which he receives spousal support of up to $400,000 a year, or a prorated $33,333 a month on a sliding scale.
Katharine keeps all of the furniture, artwork and personal effects, including her car, a 2013 Mercedes M Class SUV. Nick keeps his 2013 Jeep Wrangler.
For instance, they're going 50-50 on income from her music rights on all songs made during their marriage … which includes some still unreleased songs.

They've also agreed to split all income from her now canceled NBC show, "Smash."

Nick and Katharine hugely disagreed on when they separated — she claimed it was March 2013, while he said May 2014. The final divorce docs say it was 2014 … which is why they're splitting the Smash cash.

As for her current CBS show, Scorpion — they're only divvying up the money from the pilot episode. Her $700k contract with Columbia/Epic Records is also getting split down the middle.
Katharine and Nick were married February 2008. She met him shortly before she auditioned for Idol in 2005. Their split occurred around the time she was snapped by paps kissing a married Smash director.