Kara DioGuardi has found a new gig–on an upcoming competition reality show for singer/songwriters on Bravo.
Kara will be head judge along with singer/songwriter Jewel, who will host and help give contestants feedback, according to  Entertainment Weekly.
Jewel had a stint as judge on Nashville Star a few years ago (She also guest-judged on Idol in Season 6).
Going Platinum will run 10 episodes and is set to debut in 2011.  Here's a synopsis from the official press release: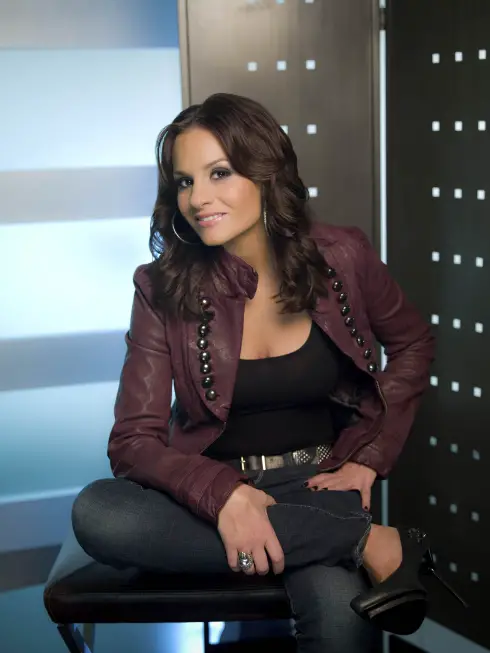 "Going Platinum" (working title) will follow 12 musicians as they battle through a series of innovative songwriting challenges testing their creativity, patience and drive. From dance track to love ballad, every episode will feature a different theme that will require the contestants to write and perform lyrics from multiple genres. Their intimate life stories and personal drama will unfold within the show and in their lyrics as they compete and live together. To find out if they have what it takes, some of today's most influential artists will be featured throughout the series to help guest judge the competition. In the end, only one will be crowned the ultimate hitmaker and walk away with a $100, 000 cash prize, publishing deal with Sony, BMI Songwriters The Writing Camp and a recording deal with RCA/Jive.
"Hit songs are the backbone of the music industry, and as a publisher, nothing excites me more than finding new songwriting talent, " said Kara from a release. "I am happy to be a part of a show that helps up and coming songwriters pursue their dreams, while giving the public a look into the creative process."
Kara knows the business.  Her problem on Idol, for the most part, wasn't' what she said, but how she said it.  She might be a really good judge in a different setting. We'll see.