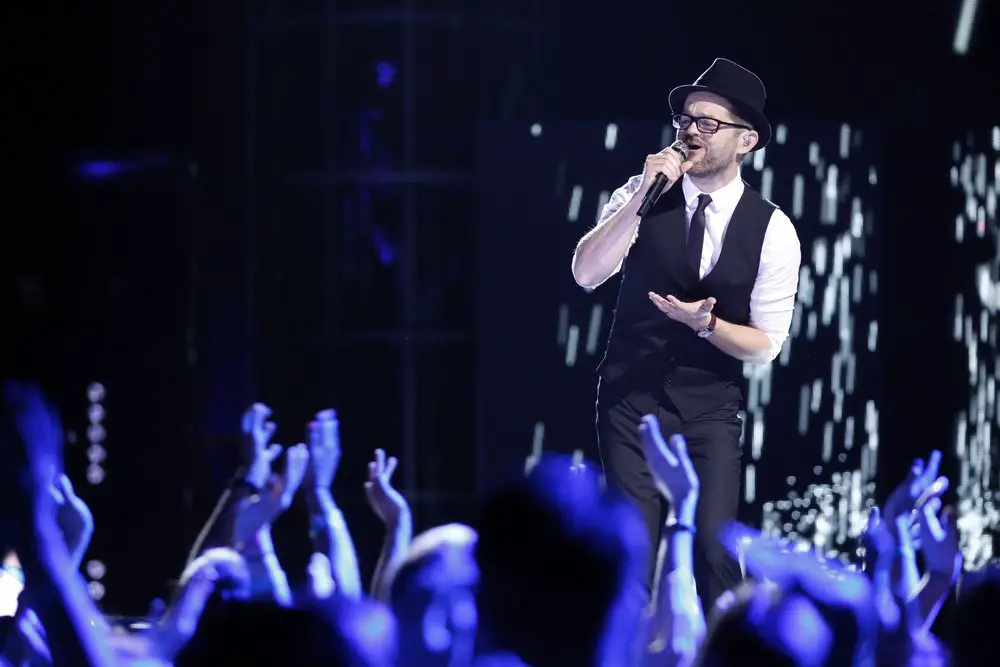 Watch Josh Kaufman cover Sam Smith's 'Stay With Me" from Monday' night's The Voice 6 Top 12 performance show.
The member of Team Usher closed the night with a classic, yet fresh take on the song, originally performed by Smith, a British pop import, just getting his music known across the pond.
Once a member of Adam Levine's team, the coach said he could kick himself for allowing Usher to steal him away. Blake Shelton said Josh is the guy to beat on Usher's team. "You have completely made this my night," Usher said of his team member's triumph.
After only 2 hours, the song has hit #30 on the  iTunes overall chart! If it makes the Top 10 by tomorrow at noon, Josh's iTunes votes will be multiplied by 5. I don't think he has anything to worry about.
Watch "Stay With Me" below