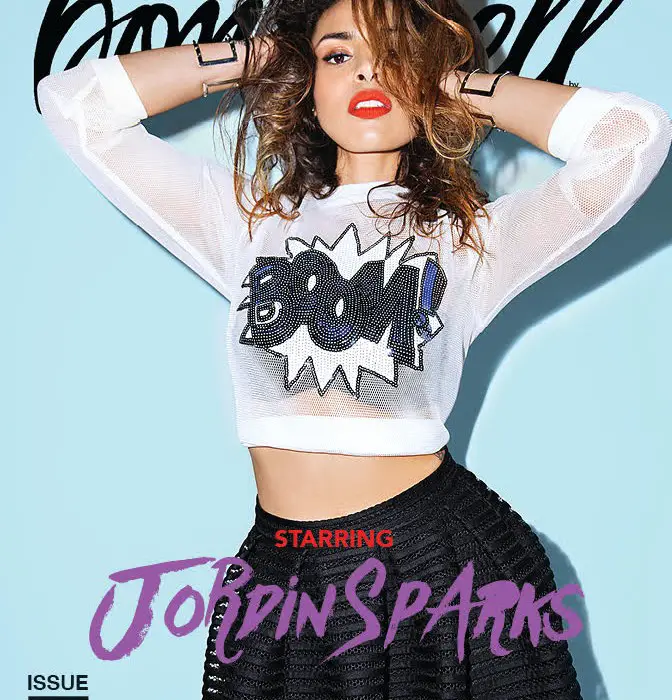 Jordin Sparks is gearing up to release her long awaited 3rd studio album. Right Here Right Now is ready to drop on August 21.
The American Idol six champ posed for a photo shoot and interview with Bleu Magazine.
Jordin describes her new sound as a departure. The new stuff is "pretty music with a bump to it…for when you're chillin' with your girls." The singer attributes the change to personal growth fueled by varied experiences. On working with 2Chainz on her new single "Double Tap," Jordin said, "I really wanted to work with people of whom I am a fan and to whom I love to listen [laughs], so working with him was very fun! 2Chainz was the one I wanted on this track because of his flow and because he might be crazy enough to do it."
Jordin, who is currently dating rapper Sage the Gemini, says she is a one man kind of gal. "I'm definitely a monogamous relationship girl. If I'm in a relationship it's practice for the future—it's not really a 'we're in this for right now because I think you're cute' because in that case, I wouldn't mind being single."
Read the story and see ALL the photos at Blue Magazine.