Yet another singing competition show starring "superstars" looking to boost their careers. The CW network jumps into the fray with The Next: Fame is At Your Doorstep : (Via Broadway World)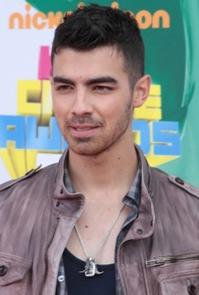 The CW has filled out the cast of its upcoming singing competition series as Grammy Award-winning rapper and actor Nelly and Grammy Award-nominated musician and actor Joe Jonas have joined THE NEXT: FAME IS AT YOUR DOORSTEP (formerly titled "The Star Next Door") as the final two celebrity mentors. The series premiere date and time will be announced at a later date.
From executive producer and hip-hop icon Queen Latifah, along with executive producers Dave Broome ("The Biggest Loser") and Shakim Compere, THE NEXT: FAME IS AT YOUR DOORSTEP will go on a nationwide search for undiscovered artists on the verge of stardom. In this new take on the music competition genre, superstar mentors Jonas, Nelly, pop legend Gloria Estefan, and country star John Rich will travel to where the talent is, immersing themselves in the lives and towns of these local performers and preparing them for the chance to represent their home city on stage, live, in front of America. THE NEXT is produced by CBS's Raquel Productions Inc., in association with 25/7 Productions, LLC and Flavor Unit Entertainment, Inc.
Whether I cover this show remains to be seen.  These singing competitions are going to begin to cancel each other out.  With American Idol looking soft, everyone is trying their hand at the genre.  Eventually, only a select few will survive until the dust settles.  In the meantime…we're going to be pretty busy around here.
ETA: To answer a question about why a "weakened" Idol would spurn competition rather than spell the death knell for these types of shows:
Back when Idol was "the deathstar" nobody dared compete with it. The show had the genre all to itself.
When the ratings began to soften, other producers and networks saw an opportunity to take Idol on, with a twist. That includes Simon Cowell and NBC who both thought they could do it better.
When new coaches/judges like Jennifer Lopez, Steven Tyler and the entire The Voice panel proved that signing on to a reality show wasn't one foot into the grave, but rather an opportunity to totally refresh a middling career, stars who weren't completely irrelevant yet were willing to sign on.
The progression has been a snowball rolling down the hill and I do believe it began with the softening of Idol's ratings to the point where it didn't feel like a threat.
Sure, Idol's ratings rose overall between 9 and 10, but when Simon Cowell left folks ANTICIPATED they would fall, and that's when the snowball began to accelerate, in my opinion.
So yes…the glut began with a weakening Idol, I believe.