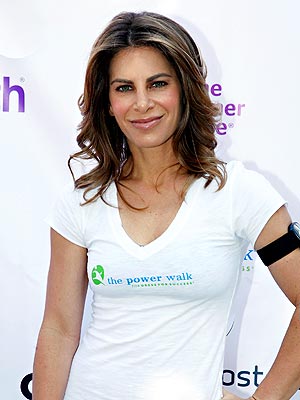 Trainer, Jillian Michaels, is leaving The Biggest Loser for the 3rd time.  Her rep released a statement about her departure:
After helping hundreds of contestants transform their lives and inspiring millions of viewers at home, The Biggest Loser and Jillian Michaels have decided to part ways and she will not be returning for season 16 when it airs in the fall.
Jillian was an original trainer on the series when the show debuted in 2004.  She left after season 2,  but returned again for season 14 in 2012 and remained through season 15 which aired in 2013-2014.
Sources reported that Jillian was "deeply concerned about the direction the show has been taking" after winner Rachel Frederickson appeared on the finale stage looking too thin.
Also, there was controversy when American Idol season 2 winner, Ruben Studdard, was brought back after being eliminated.  Rachel was basically thrown under the bus–her team penalized for using caffeine supplements thereby nulling Ruben's elimination. Many speculated the producers didn't want their star contestant to leave the competition, Also, Ruben still had an album to promote…
Via People Magazine