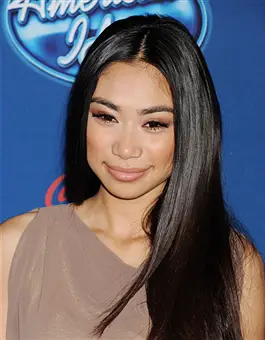 UPDATE:  Jessica is looking for extras for her video! And it looks like the shoot will take place on Friday. March 1. in Los Angeles.  Click for the deets!
Great news for those of you waiting for the debut single from Jessica Sanchez.
According to Video Static, a site that lists music videos in production, the American Idol runner-up is about to embark on a shoot for her single "Tonight" and it looks like her duet partner on the song, Ne-Yo will be involved!
IN PRODUCTION: Jessica Sanchez f/ Ne-Yo – Justin Francis, dir.

artist: Jessica Sanchez f/ Ne-Yo
song: "Tonight"
label: Interscope
director(s): Justin Francis
production co: Artists And Derelicts
rep: Tommy Labuda
producer: Paul Bock
exec. producer: Missy Galanida
commissioner: Andrew Ibea
Director, Justin Francis, has shot videos for Kelly Clarkson, Demi Lovato, Mariah Carey, Carly Rae Jepsen and more.
Read More:
Jessica Sanchez and Colton Dixon Perform in Manilla
Jessica Sanchez Drops Album, Single Details in Manilla
Jessica Sanchez New Song Preview (VIDEO)