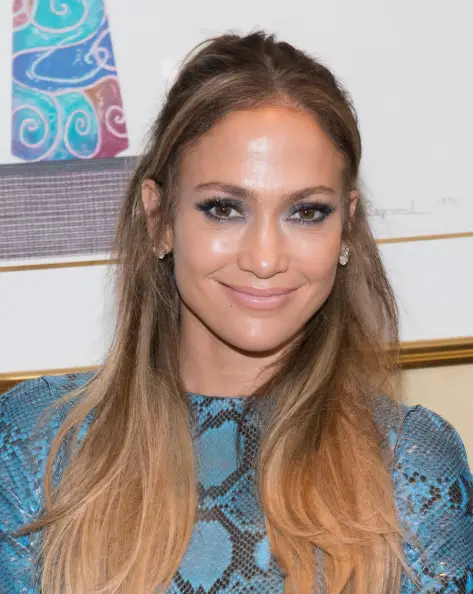 The series American Idol judge, Jennifer Lopez, produces for ABC family, The Fosters, has been renewed for a third season it was announced today. Check out a snip of the press release below:
ABC Family Picks up a Third Season of the Critically Acclaimed Hit Drama Series "The Fosters" – Returns January 19 with All-New Episodes
Burbank, CA (January 13, 2015) – ABC Family today announced its hit original drama series "The Fosters" will return for a third season and has picked up a new unscripted series "Job or No Job." "The Fosters" will premiere all-new episodes from the third season on Monday, January 19, 8:00PM – 9:00PM ET/PT, picking up from the holiday episode cliffhanger.
"We are thrilled to be making more episodes of 'The Fosters' – a show that has not only garnered critical acclaim and numerous awards but resonates with our passionate and committed audience," said Karey Burke, Executive Vice President, Programming and Development, ABC Family. "'Job or No Job' is also an important addition to our growing reality slate that will appeal to anyone who has ever gone on a job interview."
"The Fosters" is a compelling, one-hour drama about a multi-ethnic family mix of foster and biological teenaged kids being raised by two moms. Stef Adams Foster, a dedicated police officer, and her wife, Lena Adams Foster, a school Vice Principal, have built a close-knit, loving family with Stef's biological son from a previous marriage, Brandon, and their adopted twins, Mariana and Jesus. Recently added to the mix are their newly adopted son, Jude, and his sister, Callie, who is striving toward adoption as well despite the roadblocks caused by her tumultuous family history.
Winner of a Television Academy Honors Award and GLAAD Media Award for Outstanding Drama Series, "The Fosters" is executive-produced by Jennifer Lopez, ("American Idol," "What to Expect When You're Expecting," "The Back-Up Plan") and created by Bradley Bredeweg and Peter Paige ("Queer As Folk"), who also serve as executive producers and writers, along with Joanna Johnson ("The Bold and the Beautiful", "Hope & Faith"). "The Fosters" stars Teri Polo ("Meet the Parents") as Stef Adams Foster, Sherri Saum ("In Treatment") as Lena Adams Foster, Jake T. Austin ("Wizards of Waverly Place") as Jesus Adams Foster, Hayden Byerly ("Parenthood") as Jude Adams Foster, David Lambert ("Aaron Stone") as Brandon Foster, Maia Mitchell ("Teen Beach Movie") as Callie Jacob, Danny Nucci ("Titanic") as Mike Foster and Cierra Ramirez ("The Secret Life of the American Teenager") as Mariana Adams Foster. Greg Gugliotta, Elaine Goldsmith Thomas, and Benny Medina also serve as executive producers. The series is produced by Nuyorican Productions, Inc. in association with ABC Family.
Via TVByTheNumbers