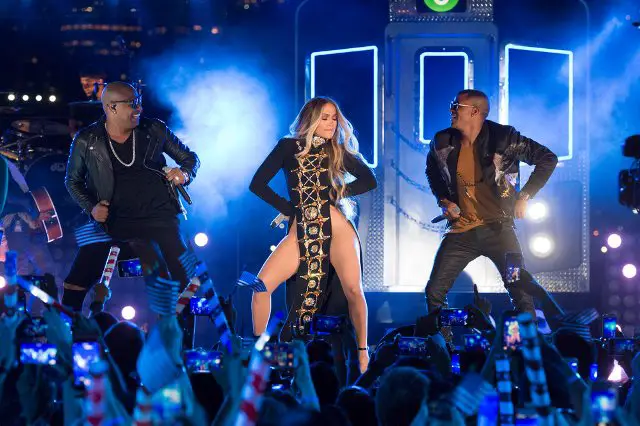 Watch Jennifer Lopez debut her new song "Ni tú ni yo" featuring Gente de Zona on Tuesday night's Macy's 4th Of July Fireworks Spectacular which aired on NBC. The Spanish language tune is from the former American Idol judge's upcoming Spanish-language album set to be released in September. A music video for the single will premiere July 10 at 9 a.m. on Telemundo.
Currently, Jlo is producing and judging the hit summer dance show World of Dance for the network. She also stars in the NBC crime procedural, Shades of Blue, which is heading into its third season.
Watch Jennifer Lopez's sizzling performance of "Ni tú ni yo" right here.