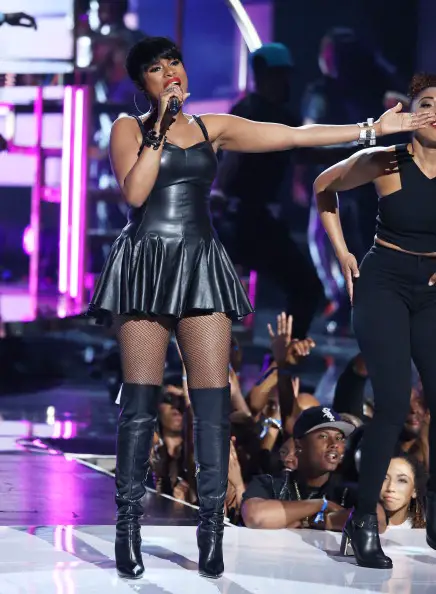 American Idol season 3 alum, Jennifer Hudson, is gearing up for the release of her next studio album. In a recent interview with WPGC 95.5, the singer announced the title, which is the nickname her fans affectionately call her: JHUD. The record, due out in August, features production by Pharrell and Timbaland.
Read more:
Jennifer Hudson – Listen to Snippets from Upcoming Album (Plus BET Awards Appearance)
Jennifer Hudson feat Timbaland – Walk it Out – Official Video
Jennifer Hudson ft. T.I – "I Can't Describe (The Way I Feel)" – Official Music Video
So far, two singles have been released from the album, "Walk It Out" and "I Can't Describe (The Way I Feel)" feat. T.I. Jennifer reveals that the concept of her 3rd studio effort is 70's inspired, which is evident in the latest full song to be released, "It's Your World" feat. R. Kelly.
"It's different expressions of me as an artist, a girl, a music lover," she said of the album.
Via The Source
Listen to "It's Your World" right here.