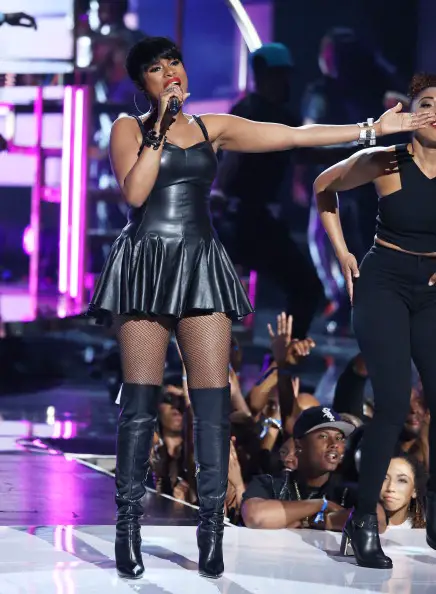 LOS ANGELES, CA – JUNE 29: Jennifer Hudson performs onstage during the 'BET AWARDS' 14 held at Nokia Theater L.A. LIVE on June 29, 2014 in Los Angeles, California. (Photo by Michael Tran/FilmMagic)
Listen to snippets from Jennifer Hudson's upcoming album, including "It's Your World" feat. R. Kelly right here!  The songs are pretty good, so check them out. I really like  "It's Your World."
Hot on the heels of an appearance on the Tony awards, the Season 3 American Idol alum performed her new single, "Walk it Out" and debuted "It's Your World" on Sunday night's BET Awards.
Click to watch Jennifer's BET Awards Performance!
Upcoming, Jennifer is set to perform at the 4th of July Jam in Philadelphia and the Today Show Concert series on July 29.
Read more:
Jennifer Hudson feat Timbaland – Walk it Out – Official Video
Tony Awards 2014 Winner List, Live Blog, Performance Videos (UPDATED)