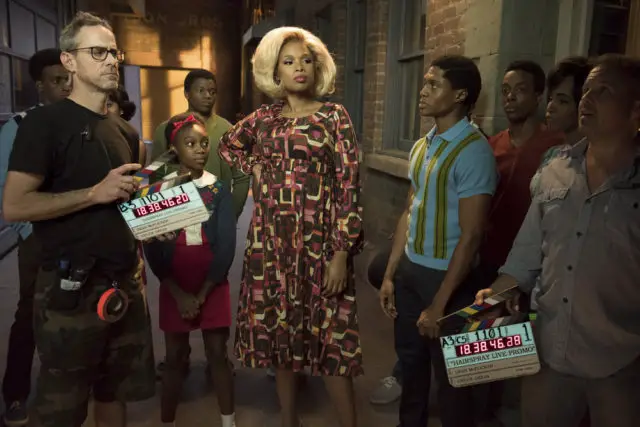 Hairspray Live! airs on NBC next Wednesday December 8. The productions will air live from Los Angeles and stars Harvey Fierstein, Ariana Grande, Kristin Chenoweth, Martin Short, Derek Hough, and newcomer Maddie Baillio.
The production also stars American Idol season 3 singer Jennifer Hudson as Motormouth Maybelle is set to have at least one show stopping performance if this 30 second promo is any indication. Listen to a snip of JHud singing "I Know Where I've Been."
You won't want to miss @IAMJHUD's stirring performance on December 7. #HairsprayLive pic.twitter.com/hLna0kfazg

— Hairspray Live! (@HairsprayLive) November 26, 2016
I predict we'll all be collectively throwing our shoes at the TV next Wednesday. Jennifer is also set to sing a duet with Ariana Grande who plays Penny Pingleton.
Hairspray Live! Cast performs Macy's Thanksgiving Day Parade (VIDEO)
Here's a Hairspray Live! extended promo:
https://youtu.be/2_uh8e_oKAk
As if Jennifer isn't busy enough, this week she's been in London wrapping up filming of The Voice UK episodes. She instagrammed a few shots from inside the studio:
Spotlight singalong!
Jennifer leads the audience in a singalong of her hit "Spotlight."
Fellow judges Tom Jones and wil.i.am make cameos!
Hair and Makeup on Set
Jennifer gets ready to film Battle Rounds