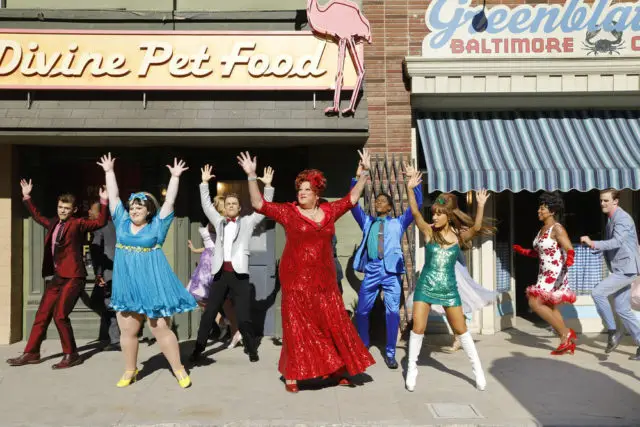 A preview of the upcoming musical, Hairspray Live!, set to air on NBC Wednesday December 8, aired on the 2016 Thanksgiving Day Parade.
The cast performed the showstopping tune, "You Can't Stop the Beat" on the outdoor set of Hairspray Live! in Los Angeles.
Dancing with the Stars pro Derek Hough (Corny Collins), Garrett Clayton (Link Larson), newcomer Maddie Baillio (Tracy Turnblad), Harvey Fierstein (Edna Turnblad), American Idol singer Jennifer Hudson (Motormouth Maybelle), Ariana Grande (Penny Pingleton) and more turned out to perform.
The production looks like it's going to be a of fun. And NBC could not have chosen a more timely musical than Hairspray Live! to produce in 2016. I'm really looking forward to it, how about you?
Watch the cast of Hairspray Live! perform "You Can't Stop the Beat" right here.