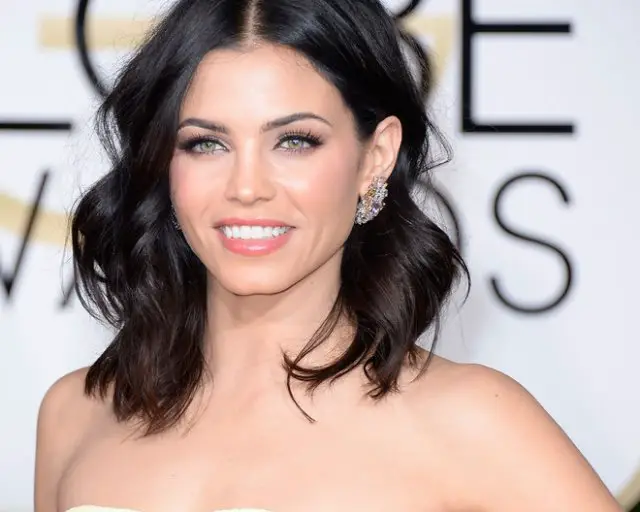 Touting an impressive resume as both a highly accomplished actress and world-class dancer, Jenna Dewan Tatum will serve as host and advocate for the competitors on NBC's new dance competition series World of Dance.
Jennifer Lopez Set to Judge and Produce World of Dance
Derek Hough Joins Jennifer Lopez on World of Dance Judges Panel
Tatum joins an extraordinary talented World of Dance team led by judges Derek Hough, NE-YO and Jennifer Lopez, who also serves as executive producer. The upcoming 10-episode series from Universal Television Alternative Studio and Nuyorican Productions will give dancers the platform to showcase their talents and the opportunity to receive a life-altering grand prize of $1 million.
Tatum will share her expertise, experience and unique point of view with both the dancers and the audience, giving viewers insight into technical elements of dance as they relate to the story of the competition.
"World of Dance is a show by dancers for dancers," said Lopez. "Jenna is the perfect addition to join NE-YO, Derek and me in our 'World of Dance' family. We are thrilled to have her."
"Jenna's background as a dancer, entertainer and actress make her the perfect choice to host and work alongside our three incredibly talented judges," said Meredith Ahr, President, Universal Television Alternative Studio, NBC Entertainment. "We can't wait to get started and give these four superstars a chance to both articulate and demonstrate how transformational dance can be."
Initially discovered by a dance agent, Tatum began her career touring alongside some of the music industry's most highly successful entertainers, including Janet Jackson, Missy Elliot and Ricky Martin. In addition to a thriving acting and dancing career, Tatum recently launched her own production company, Purple Cup. She previously joined forces with close friends and husband Channing Tatum to start their first production company, 33andOut Productions, which has produced the films 22 Jump Street, 10 Years and the documentary Earth Made of Glass that follows Rwandan President Paul Kagame and genocide survivor Jean-Pierre Sagahutu.