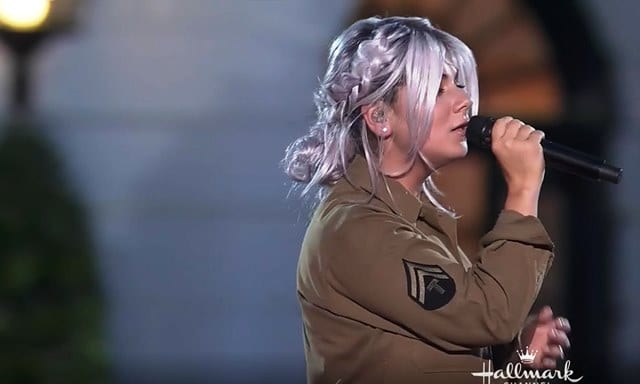 American Idol season 14 2nd runner up Jax and Jonny Brenns from the ABC reboot performed on the White House lawn for a Fourth of July special that was aired on Hallmark.
The event, Fourth of July at the White House, was hosted by the National Park Service and the National Park Foundation, entertained staff, guests and military personnel and their families.
Jax debuted a new self-penned song titled "Somebody's Kid" which she wrote for her brother who is currently serving in the Marine reserves. Additionally, her father was a first responder at the World Trade Center on 9/11.
Check out "Somebody's Kid" performance here. The song is also available to stream and as a digital download.
She also performed a piano-driven version of the classic anthem "This Land is Your Land."
American Idol top 14 contestant Jonny Brenns performed "What A Wonderful World."