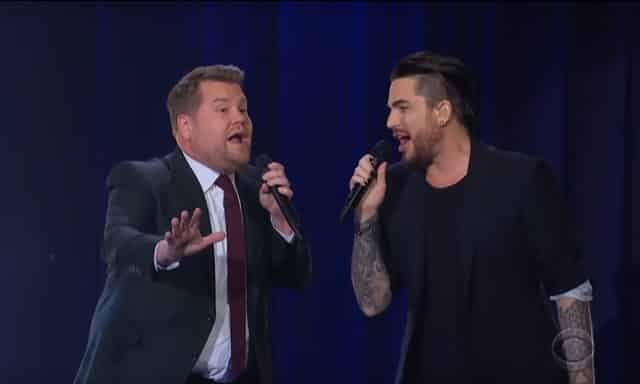 Sunday night's (Jan. 20) Late Late Show post–NFL championship episode ended with host James Corden recruiting American Idol alum and Queen frontman Adam Lambert for a rousing performance of the Queen classic "Don't Stop Me Now, but with special football-themed lyrics.
James and Adam sang "The Show's Ending Now" with lyrics that detailing Sunday night's playoff game as the New England Patriots beat the Kansas City Chiefs for a spot in this year's Super Bowl.
The rousing performance includes game highlights, dancing cheerleaders and confetti. The Super Bowl airs on CBS Sunday February 3.