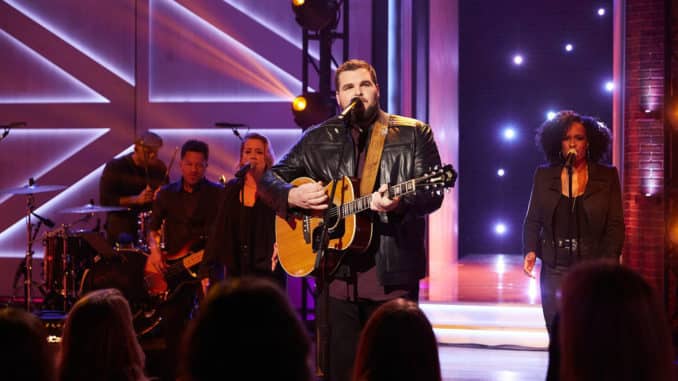 Jake Hoot is coming to the end of his reign as The Voice season 17 winner, but his country music career is just getting started. The member of Team Kelly Clarkson released a new song on on May 1, a few weeks before The Voice season 18 finale.
Co-written with Dave Pahanish (Jimmy Wayne's "Do You Believe Me Now," Toby Keith's "American Ride") and Dillon Dixon (a collaborator with Ronnie Milsap and The Eagles' Don Felder), the song serves as a homage to country-infused rock.
The Voice Winner Jake Hoot "Tennessee Strong" Video For Tornado Relief
"Dave had kind of put most of it together," Jake told Wide Open Country where the song premiered. "We came in and helped him finish the song. We helped write the verses and whatnot. But I think when we were writing it, I love anything Eagles. I think when we wrote it, we kind of had that in mind with a lot of the guitar licks and harmonies and stuff that go in it. It kind of has a Chris Young vibe to it, too. It's got an older country-slash-rock 'n' roll feel to it, and I'm excited for everyone to hear it."
Listen to Jake Hoot's Eagles inspired Dangerous Thing below.