Diana DeGarmo and Ace Young Finally Take Their Engagement Photos – After becoming engaged on last May's Idol finale, the couple finally had their engagement photos taken in Los Angeles's Laurel Canyon neighborhood – and couldn't be happier with the results. "The photos came out great," DeGarmo says. "I love them!" Read more at People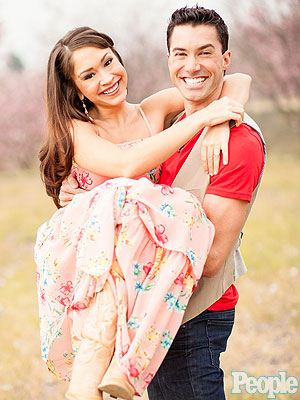 Lyric145 – "Livin' It Up" Web Series – Trailer
The Trailer to Lyric145's Web Series "Livin' It Up" – view the life of X-Factor Finalist Lyric145, after the show, as they continue on their road to success.
Fifth Harmony Talk New Album Release Date!
Keith Urban and John Fogerty Record 'Almost Saturday Night'
BTS footage, Keith talks about how the two got together to record the song.
Keep The Music Playing with Scotty McCreery – Inside Music Row 1298
OFFSTAGE: Kellie Pickler Is Terrified to Jive – Oh, sure. Kellie Pickler made it through this week's Dancing With the Stars. But what about next week, when she has to jive? "I'm terrified about next week because it's jive," she told CMT Radio during a Wednesday morning (March 27) interview. She admitted that this week's jazz was easy for her because she was able to show off her flexibility, which she said is one of her strengths. But with the upcoming jive dancing, she's going to be showing off her weaknesses. "It's so different because when you're cheerleading, you don't move that way," she said. – Read more at CMT