The Voice coaches Kelly Clarkson and Blake Shelton will be reunited next week with their former team members, season 17 winner Jake Hoot and season 19 finalist Ian Flanigan for performances during the live shows next week.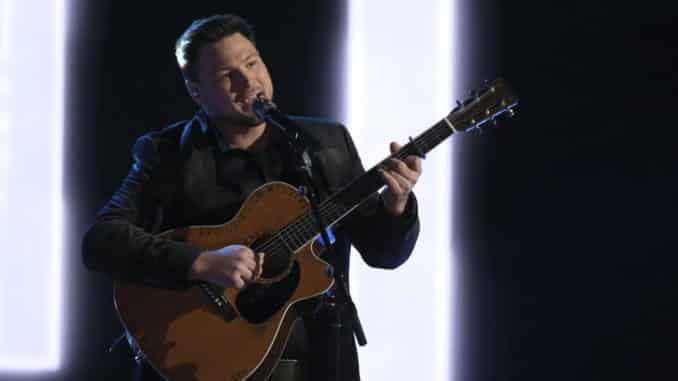 Ian will be performing his new single, "Grow Up (feat. Blake Shelton)," with his former coach on Monday May 17 during the Top 9 performance show. The song is the singer's debut with label Reviver Records and features Blake's vocals. 
"The name of the show is The Voice because of singers like Ian," Blake told People magazine. "He has such a unique voice and I always loved his song choices and you just can't limit him to one genre. Can't wait for y'all to see what we have in store!"
Ian told People that he is "beyond grateful for any opportunity to share the stage with Blake again. He's been such a huge part of my growth and this process, I can't thank him enough. It's also an honor to be invited back to The Voice, feels great to return to perform my own music."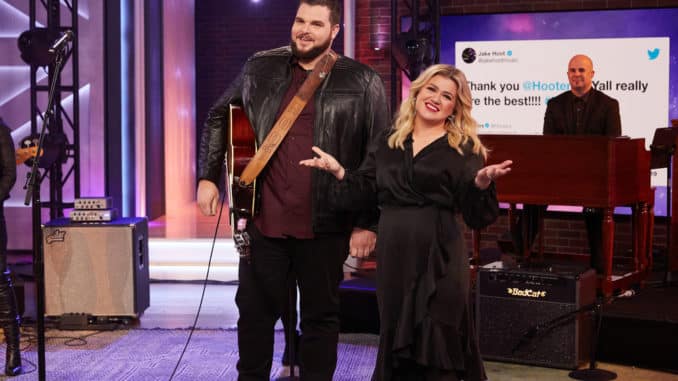 During the Top 9 results show on May 18, Jake will also be taking the stage with his mentor, Kelly Clarkson, to sing their powerful duet "I Would've Loved You." 
"It's so surreal that I get to not only sing on that stage again, I also get to sing with my coach, Kelly Clarkson, and we get to perform a song that I helped write," Jake told People. "I've got all the jitters and nerves from when I was there last, and I'm not even a contestant anymore! So pumped to be back, and I can't thank The Voice and Kelly enough for giving me this opportunity!"
After its release, Jake and Kelly's power ballad topped the iTunes all-genre chart and has since garnered nearly 2 million streams and more than 7 million views. The song is featured on Jake's debut EP Love Out of Time.
"There is something so heartwarming about seeing these winners return home to The Voice family," Kelly said."I cannot wait to reunite with Jake next week."
`