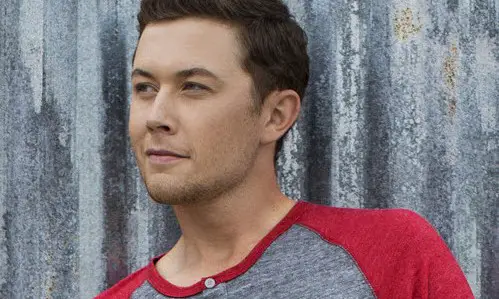 Scotty McCreery is no longer listed on the Universal Music Group Nashville artists page. Singing competition fans know that when an artist disappears from an online roster, it usually means they have parted ways with the label.
UPDATE: Billy Dukes of Taste Of Country got confirmation from UMG Nashville that Scotty is no longer on their roster:
Scotty McCreery and his record label, Mercury Nashville, have parted ways. The singer's artist page for Universal Music Group has been removed from the record company's website.
A representative for UMG Nashville confirmed that the label is no longer representing McCreery.
Scotty has released a statement:
"I enjoyed being on Mercury Nashville / Interscope and I appreciate all the great people who worked hard on my behalf while I was there," McCreery told Taste of Country in a statement. "I am excited about what the future holds and the opportunities being presented to me."
Only a few short weeks ago, the American Idol season 10 winner spoke with the Patriots.com website about the upcoming album he's been working on. Before the singer performed the National Anthem at Gillette stadium in Massachusetts ahead of the AFC championship game between New England and Kansas City, Scotty shared details about the album and his latest single.
Southern Belle" is my single. We have it out there right now so I'm excited about that and hope folks are diggin' that. I hope to hear it up there on the stations in Boston. And I've got a whole album behind it. We've got 10 songs cut and probably another three to five we're going to write and cut.
Around the same time, Scotty mentioned to the New England Country Music blog that he wrote four of the first 5 tracks he cut for the album.  Only a few days ago, on January 27, UMG promoted Scotty's upcoming book, Go Big or Go Home on the label's official twitter page.
On the flip side, the single, "Southern Belle," which Scotty has been promoting since last year, didn't gain traction on the country music charts. It went recurrent a few weeks ago after only reaching #45 on the Billboard Country Airplay chart. It never charted on the hybrid (sales/streams/airplay) Billboard Hot Country Songs chart, either. In other words, sales were also low.  A failed first single could have given UMG pause in terms of spending money to promote an entire album.
Additionally, Scotty is not on the bill for the popular Team UMG at the Ryman artists showcase, set for next Tuesday (Feb 9) during Country Radio Seminar, a major event in Nashville where country radio programmers come to town and are wined and dined by labels seeking airplay for their artists. It's not proof that he's no longer on the label. But, with a record coming up and new music in the pipeline, one would think Scotty would have a spot in the lineup, like his fellow season 10 alum, Lauren Alaina does. It's also telling there doesn't seem to be another single ready to launch to radio now that "Southern Belle" is done.
Personally, I'm leaning towards Scotty no longer being on the label for two big reasons. First, When an artist disappears from an online roster, it nearly always means that something is up. Second, it's time for UMG to release another single for Scotty, and that does not seem to be happening.
Nothing is confirmed at this time, however. Fans will just have to wait and see.