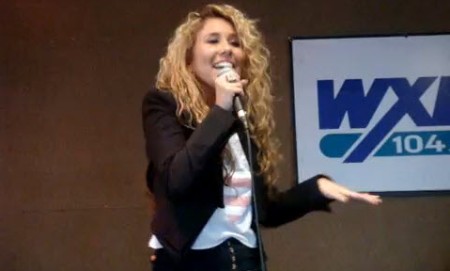 Listen to a brand new song from Haley Reinhart. The Season 10 Idol alum performed the jazzy "Now That You're Here" as part of a WXLO radio event in Worcester, MA today.
Haley's debut album, Listen Up,  is set to be released on May 22.
As a bonus, I'll add the official version of Haley's "Free" music video, although most of us have already seen it.
This might be my favorite new Haley song so far. I'm digging the breezy, jazzy feel. What do you think?
Free Music Video