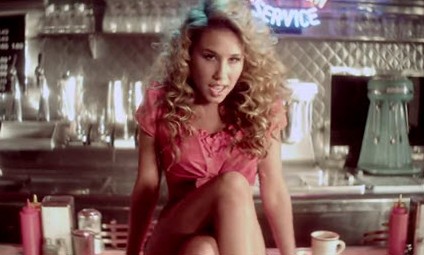 Haley Reinhart vamps it up in her brand new music video for her single, "Free".   Snazzy, retro and utterly cool–Haley even gets a hot co-star who plays her love interest. What's not to like?
Hopefully the video will get a proper introduction next week on Vevo or one of the bigger video sites, 'cause it's well done and worth a look.
UPDATE: The original uploader took the video down. Maybe they jumped the gun and posted it by mistake? There are bootlegs all over the internet, however.