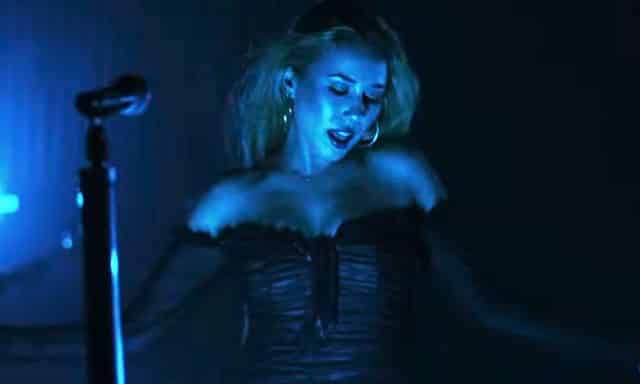 American Idol season 10 alum Haley Reinhart has teamed up with EDM outfit Vicetone for a new single and music video "Something Strange."
Vicetone are a Dutch DJ duo featuring Ruben Den Boer and Victor Pool. The pair have remixed singles from artists such as Adele, Cash Cash, Maroon 5, and Calvin Harris. In 2016, they dropped their debut album Aurora through Spinnin' Records.
Haley Reinhart Drops New Song "Don't Know How to Love You" Music Video
"I wrote the top line for @vicetone a while ago for another artist in mind," wrote Haley on Instagram. "And they came back and wanted my voice on it! Super new and exciting for me guys. This tune has such electricity in it, as the lyric expresses a darker side of a relationship. I'm stoked to tap into the dance music world!"
"Something Strange" was penned by Haley, Ruben Christopher Den Boer, and Victor Pool and is the debut track from Vicetone's upcoming EP, Elements.
Watch Haley Reinhart & Jeff Goldblum Live Jazz Collaboration (VIDEO)
Meanwhile, set your DVRs as Haley will perform with Jeff Goldblum on Thursday's (Nov 8) Jimmy Kimmel Live on ABC.  The two will sing "My Baby Just Cares For Me" from Goldblum's upcoming jazz album The Capitol Studio Sessions, out November 9.  
Watch the new music video "Something Strange" from Vicetone feat Haley Reinhart below.