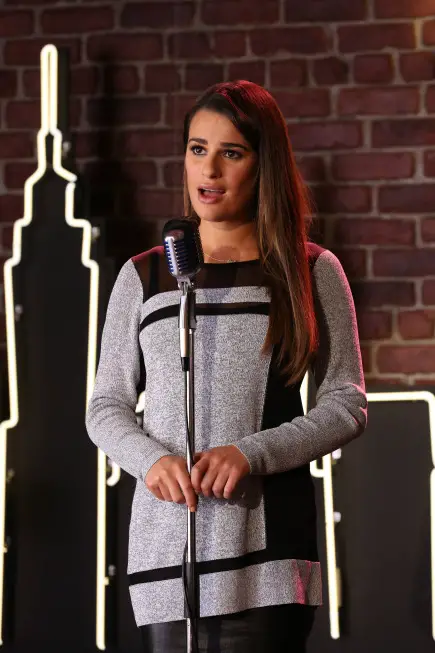 Glee Season 6 Song Spoilers – The premiere is titled "Loser Like Me."  Check out the Full List of songs, including performers below…
Click to Listen to ALL the songs from Loser Like Me!
YES! I can EXCLUSIVELY reveal the Glee premiere episode title and FULL set list, including performers!
And when I say EXCLUSIVE that means we uncovered these details FIRST. Ya'll are more than welcome to post my spoilers on your blogs, tumblrs, and huge corporate media sites *ahem*. But please credit my site, mjsbigblog.com and LINK BACK. Credit where it's due. Now that we've got that out of the way ON TO THE SPOILERS!
The title of the Glee Season 6 premiere is "Loser Like Me", written by Ryan Murphy, Brad Falchuk and Ian Brennan. Brad Buecker directs.
Song Spoilers including performers:
"Uninvited" by Alanis Morissette – sung by Rachel
"Suddenly Seymour" from Little Shop of Horrors – sung by Rachel & Blaine
"Sing" by Ed Sheeran – sung by Blaine & the Warblers
"Dance the Night Away" by Van Halen – sung by Vocal Adrenaline
"Karma Chameleon" by Culture Club – sung by Rachel – Cut
"Let it Go" from Frozen – sung by Rachel
Let the speculation begin! And most definitely…watch this blog for updates!