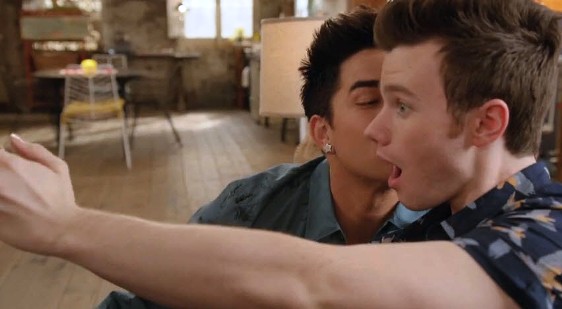 It's here! Audio of Chris Colfer and Adam Lambert covering The Darkness "I Believe in a Thing Called Love" for the "Frenemies" episode of Glee, airing Tuesday February 25!
Glee Season 5 – Adam Lambert and Chris Colfer Talk "Frenemies"
Is it everything you were hoping for? I love the original song, but this is pretty awesome too. I can't wait to see the performance as the two playing their respective characters, Kurt and Elliott, rocking out in a New York City guitar shop. There is some stripper pole action to boot!