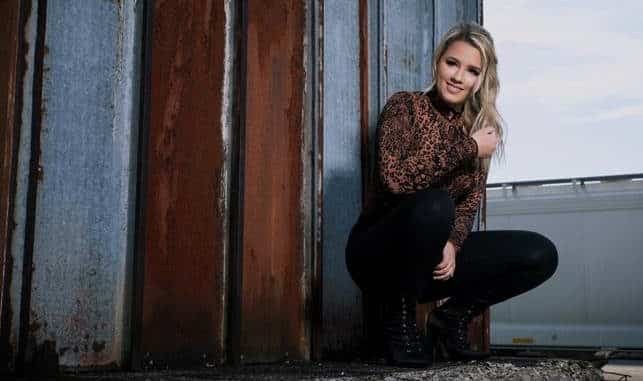 Gabby Barrett's "I Hope" continues to make history on the Billboard charts.
The song, by the American Idol season 18 alum, tops Billboard's airplay-, sales- and streaming-based Hot Country Songs chart for a 24th week (on the list dated Jan. 16). The feat ties Florida Georgia Line's "Cruise" for the third-longest reign since the chart began in October 1958. "Cruise" dominated for 24 weeks in 2012-13.
Florida Georgia Line retains the crown as "Meant to Be," with Bebe Rexha, ruled for a record 50 weeks in 2017-18. Sam Hunt's "Body Like a Back Road" ranks second with 34 weeks at No. 1 in 2017.
"I Hope" holds at the top with 56.4 million in all-format airplay audience, 9.5 million U.S. streams and 4,000 sold in the tracking week, according to MRC Data.
American Idol's Gabby Barrett Top CMT's Top 2020 Videos Played
Gabby Barrett, Lauren Daigle, Morgan Wallen Top Billboard 2020 Charts
All four songs above also topped the Country Airplay chart and added to their Hot Country Songs dominations thanks in part to pop and adult crossover airplay, with "I Hope" benefiting beyond the country radio format from its remix with Charlie Puth.
Gabby Barrett becomes part of the RIAA Class of 2020
Meanwhile on Wednesday (Jan 13) RIAA acknowledged 53 artists whose singles or albums went gold or platinum in the last year for the first time. Gabby's tracks "I Hope" (3x Platinum) and "The Good Ones" (certified gold) made the list. Both songs are from the country singer's debut album, Goldmine.
"I'm still blown away," Gabby told People. "I'm so thankful for having so much time off this year to really let it soak in. Being presented with my plaque for 'I Hope' was really an indescribable feeling."
"I just remember being young and always seeing plaques of artists that I really looked up to on the walls of different places, hoping I could have at least one of those someday," she adds. "I'm dreaming with my eyes open as they're hanging up on my wall. Hopefully, I'll be able to collect some more in the future."
"2020 has brought me more firsts than I could have ever imagined, Gabby said in a statement. "and to be included in the RIAA's class of 'First Timers' is an honor. Seeing 'The Good Ones' and 'I Hope' grow over the past year has been so exciting and rewarding. To be recognized with these certifications is the cherry on top of a truly surprising year. Thank you to the good Lord above, my husband, my family, my team, my fans and to the RIAA for helping to make this dream come true," she said.
Gabby is expecting the arrival of her first child–a girl–with her husband, fellow American Idol alum Cade Foehner any day now.