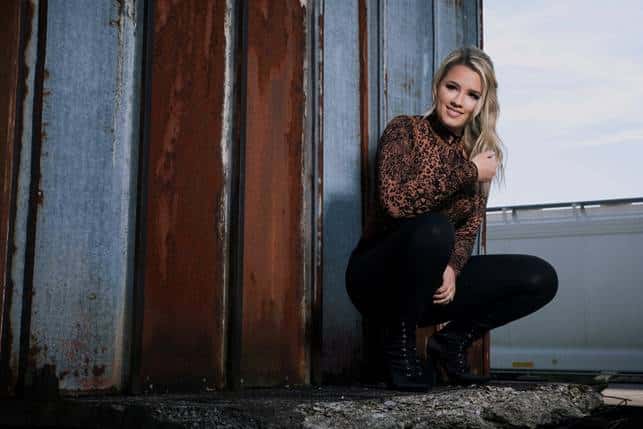 American Idol 2018 finalist, Gabby Barrett, continues to set records with her hit country song, "I Hope."
After 64 weeks, the country singer's hit officially reached the No.1 spot on Billboard Hot Country Songs Chart, knocking Maren Morris' "The Bones" out of the Top spot, where it sat for 19 weeks.
Now, Gabby is in good company. She has become the first female to top the Billboard Hot Country Songs Chart with a debut solo single since 2006 when her mentor, American Idol season 4 winner Carrie Underwood's "Jesus, Take the Wheel" reached No.1.
American Idol: Gabby Barrett Can Call Carrie Underwood a Friend
Gabby Barrett, Cade Foehner Sing "I Hope" Live with Kelly & Ryan (Video)
American Idol's Gabby Barrett Drops Debut 'Goldmine' – Listen Here
"I Hope" previously reached No.1 on both the Billboard and Country Aircheck/Mediabase Country radio airplay charts, however, the Billboard Hot Country Songs Chart combines streaming, sales and airplay.
"What an amazing journey this song has taken me on," Gabby told Billboard. "I feel so blessed and excited that fans are still loving and listening to it. I am so grateful."
Gabby co-wrote "I Hope" with Zachary Kale and Jon Nite and recently released a remix of the song with Charlie Puth.
Her latest single, "The Good Ones" is currently rising on the charts. Both songs are from Gabby's debut album Goldmine on Warner Music Nashville. Additionally, the singer is nominated for the ACM Awards Best New Artist. The event was delayed due to the coronavirus, but is now scheduled to take place in September.