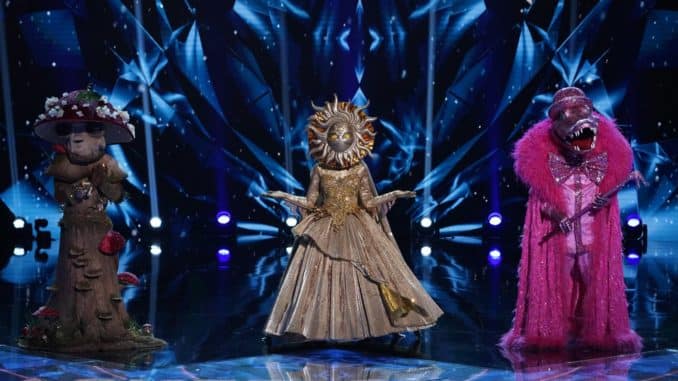 Fall 2020 was an unusual season for TV broadcast networks. The coronavirus halted or delayed production on many television shows. For instance, The Bachelorette, which typically airs in the summer, ran in the fall. The Voice season got a late start in October, only running for 8 weeks. Complications around Survivor's overseas production schedule meant the popular series would not be on the Fall or Spring 2021 schedule. The Amazing Race finally aired a season that was filmed two years ago. CBS halted filming for a subsequent season as it barely begun last spring.
But still, the fall season carried on. And here's how the ratings shook out, via Deadline.
Fox topped the fall ratings in adults 18-49 (1.4 rating) on the strength of Thursday Night Football and The Masked Singer, while NBC, with help from Sunday Night Football and This Is Us, was the most watched network (6.11 million), according to most current season-to-date rating information from Nielsen.
ABC, which does not have NFL football on the fall schedule, ranked as the No. 1 network with entertainment programming (1.0 rating) for the first time in 5 years among adults 18-49 – since the 2015-2016 season — and as the top entertainment network in total viewers (5.1 million) for the first time in 20 years – since the 2000-2001 season.
All networks were down from fall 2019; ABC's declines were single-digit in both 19-49 and total viewers; all other broadcasters were off by double digits.
The Bachelorette ranked as the No. 4 entertainment program of the fall in 18-49 (1.8), behind NBC's This Is Us (2.5), Fox's The Masked Singer (2.3) and ABC's Grey's Anatomy (2.2).
CBS's Big Brother ended its 2020 season in late October. Those four weeks were CBS' four highest-rated fall programs in the demo.
Total Viewers
NBC 6.11
CBS 5.36
FOX 5.26
ABC 5.04
CW 0.73
Adults 18-49 rating/share
FOX 1.4/08
NBC 1.3/08
ABC 1.1/07
CBS 0.9/05
CW 0.1/01