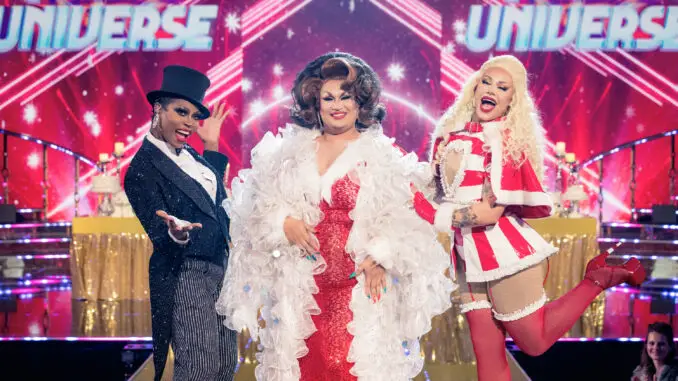 Leona Lewis is out as judge on the Paramount+ drag competition, Queen of the Universe. Taking her place will be Spice Girl Mel B. The former America's Got Talent and X Factor judge will take her place next to returning judges including producer and judge of RuPaul's Drag Race, Michelle Visage; singer and actress Vanessa Williams; and American drag star Trixie Mattel. Graham Norton will also return as host.
Melanie Brown MBE, aka Mel B, is one-fifth of the most successful girl band ever, the Spice Girls. She went on to carve out a global career as a television entertainer, theater performer, movie actress and author of a best-selling autobiography, Brutally Honest.
The so-called "Scary Spice" fronted shows from Lip Sync UK, The X Factor in Britain and Australia, Dancing With The Stars in Australia, America's Got Talent and Celebrity Juice.
Produced by MTV Entertainment Studios and World of Wonder, the producers of the Emmy® Award-winning franchise RuPaul's Drag Race, Queen of the Universe follows the world's most talented drag queens as they battle it out for global domination, and countries go head-to-head spotlighting their top talent.
Each episode will feature the world's fiercest queens as they debut a new musical performance in front of a live audience and the "Pop Diva Panel" of judges in the hopes of being crowned the Queen of the Universe.
The inaugural season in 2021 featured live singing from a group of talented contestants. Grag Queen from Brazil took the crown, while American Idol alum Ada Vox finished in second place.