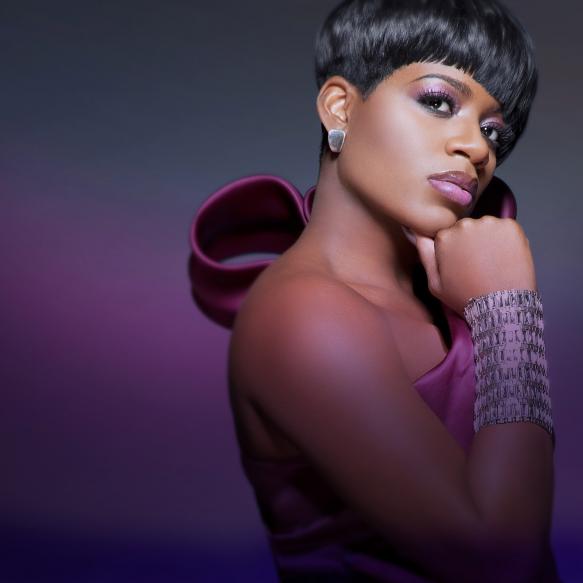 Fantasia's new album, Back to Me debuted at #2 on the Billboard 200 and #1 on R&B Albums with 117K sales this week. Her single "Bittersweet" is still going strong at #1 on Urban Adult Radio airplay for the 3rd consecutive week.
Now, Fantasia is ready to introduce her next single, "I'm Doing Me" to television audiences. She'll perform the tune in coming weeks on Wendy Williams (9/7), BET's 106 & Park (9/8) Live With Regis & Kelly (9/9), and Monique (tba).  Check out my Idol Appearances page for more info.
Read the press release from J Records after the jump…
[New York, NY – September 1, 2010] Fantasia's third studio album, Back To Me, debuts this week at #1 on Billboard's R&B Albums chart and #2 on Billboard's Top 200 Albums chart, according to Nielsen SoundScan. With over 117, 000 units sold since its August 24th release on J Records, Back To Me marks Fantasia's first #1 R&B album (Free Yourself debuted at #2, Fantasia at #3) and her highest Billboard Top 200 chart ranking (Free Yourself debuted at #8, Fantasia at #19).
Leading the way for the album's chart-topping debut is the hit single "Bittersweet" which currently claims the #1 position on the Urban Adult Radio Airplay chart for three consecutive weeks. The Lenny Bass-directed video for the single is currently #4 on BET's 106 & Park and in rotation on VH1 and in Power Rotation on VH1 Soul.
Critics are championing Back To Me with rave reviews. People magazine proclaims that "Fantasia stirs the heart and soul on her latest, " and bestows a 3 ½-star rating (out of 4) on her "third – and best – album." With a 4-star rating (out of 5), The New York Daily News states that Back To Me "far out-performs the singer's first two works, with meatier hooks, firmer melodies and a more shrewdly focused point of view, " while Perez Hilton cites the album as "exceptional… we love the record – from start to finish!"
Undeniably one of the most engaging and electrifying live performers of this generation, the eight-time Grammy nominee recently mesmerized audiences with performances on Good Morning America, Lopez Tonight and Steve Harvey's Ford Hoodie Awards. Fantasia has also created an internet buzz with performances for Walmart Soundcheck, AOL Music Sessions and Live at VH1. Fantasia will debut her new single "I'm Doin' Me" with upcoming performances on 106 & Park (9/8) Live! With Regis & Kelly (9/9), The Wendy Williams Show (9/10) and Mo'Nique (airdate tbd). The second season of VH1's Fantasia For Real premieres on September 19th at 10PM ET/PT.
In 2004, the High Point, North Carolina native became the season three winner of Fox's American Idol. Later that year, Fantasia released her platinum-selling debut album Free Yourself on J Records and became the first artist in the history of the Billboard Hot 100 chart to debut at #1 with her first single, "I Believe." Fantasia's second single, "Truth Is, " spent 14 weeks at #1, thus making her the first singer to simultaneously have two of the top three songs on the Billboard chart. Fantasia's 2006 eponymous second album featured the #1 R&B single, "When I See U, " and reached gold status.
In addition to being an eight-time Grammy-nominated singer, in 2005 Fantasia authored her first memoir, Life is Not a Fairytale and made her acting debut starring as herself in the Lifetime television movie based on the book. In 2007, Fantasia continued her acting career and received rave reviews for her portrayal of "Celie" in the Broadway play The Color Purple.