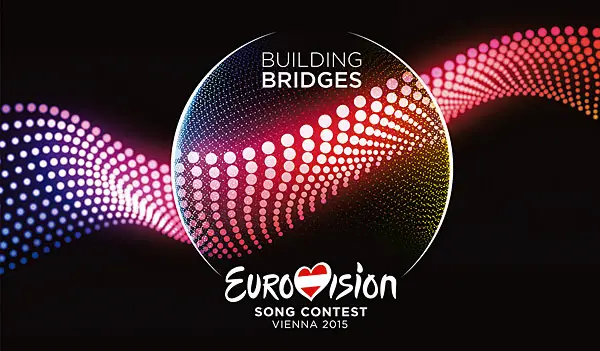 Eurovision 2015 Song Contest – Final Power Rankings
It's time to face the music!.. Oh wait, that was the X Factor.
Just kidding, guys.
After last night's VERY underwhelming semifinal full of boring performances except a few, I am pretty happy with managing to get 6 out of 10 qualifiers correctly.
Some thoughts about the contest in general: There are WAY too many ballads, WAY too many male-female duos, and one or two too many male-female duo ballads.
The hosting so far has been dry and unfunny. I would love to see Sweden win just so maybe Petra Mede could be back.
These rankings will be different from the real outcome – let's get real – there's no way that predictions for 26 songs could be perfectly in place. What matters now is HOW off these rankings will be.
For the finals, I decided to skip my long comments on each song, but to make a few word comments where neccessary… The rankings are based on personal taste, history of ESC, public opinion and whatnot. You know the drill by now.
So here are my rankings for the GRAND FINALE:
27. UK – Electro Velvet – Still In Love With You
26. POLAND – Monica Kuszynska – In The Name of Love
25. CYPRUS – John Karayiannis – One Thing I Should Have Done
24. MONTENEGRO – Knez – Adio
I wish this could do better, but it won't.
23. LITHUANIA – Monika Linkyt? and Vaidas Baumila – This Time
22. HUNGARY – Boggie – Wars For Nothing
21. ROMANIA – Voltaj – De la cap?t / All Over Again
20. AUSTRIA – The Makemakes – I Am Yours
19. SLOVENIA – Maraaya – Here For you
18. SERBIA – Bojana Stamenov – Beauty Never Lies
17. FRANCE – Lisa Angell – N'oubliez Pas
Just like Montenegro, I wish this could be better. I doubt it though.
16. ISRAEL – Nadav Guedj – Golden Boy
I don't think the fact that this song is fun and different will be enough to save it from being a mid-packer.
15. GERMANY – Ann Sophie – Black Smoke
14. ALBANIA – Elhaida Dani – I'm Alive
The vocals were terrible during the semi-final. Unless it improves dramatically, I can't see it doing this well either.
13. NORWAY – Mørland & Debrah Scarlett – A Monster Like Me
12. AZERBAIJAN – Elnur Huseyinov – Hour of the Wolf
This could potentially end up in the top 5, but I can't bring myself to put others lower for this.
11. BELGIUM – Loïc Nottet – Rhythm Inside
https://www.youtube.com/watch?v=xV2b3L1K6_c
10. GREECE – Maria-Elena Kyriakou – One Last Breath
9. ARMENIA – Genealogy – Face The Shadow
8. LATVIA – Aminata – Love Injected
7. AUSTRALIA – Guy Sebastian – Tonight Again
6. GEORGIA – Nina Sublatti – Warrior
Should have been in the Top 3 in my book, but it's not just up to me. Plus, I can't vote. Could be even higher or much lower in the end.
5. ESTONIA – Elina Born & Stig Rästa – Goodbye To Yesterday
4. RUSSIA – Polina Gagarina – A Million Voices
3. SPAIN – Edurne – Amanecer
One of my favrouites. The staging is gorgeous. I would rather see this win over the ones ranked higher.
2. ITALY – Il Divo – Grand Amore
Might be a bit too outdated for the win.
1. SWEDEN – Mans Zelmerlöw – Heroes
I have a feeling that this will win not only because the song is good, but also due to the familiarity factor, the staging and the neighborly duties of other countries.
NOTE: I think it's highly possible that any of the top 6 could end up winning. I'm 70% confident the winner will be one of these 6.
So, thanks for reading! It's been a pleasure sharing my thoughts with you, and reading yours.
Please comment below and tell me who you think will take the crown!
Lastly, hopefully, see you next year!!!