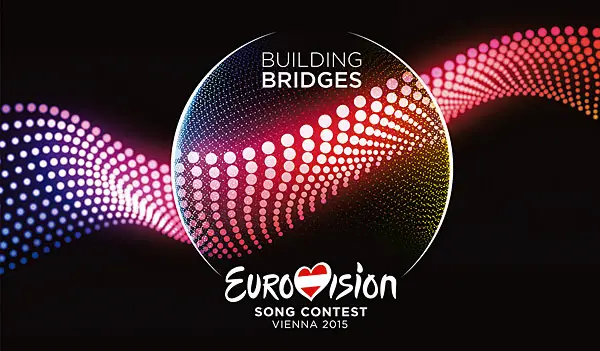 After last night's First Semi Final, and your favrourite 18 year old Cypriot is now back with my Semi Final 2 Power list as well as a bonus section – a power-list for the 7 qualifiers!
Before I get to talking about what's to come, I want to talk briefly about last night's show.
Read More: Eurovision Song Contest 2015 – Semifinal 1
First of all – I want to brag about the fact that I got 8 out of the 10 qualifiers right! I only couldn't figure out Serbia and Romania, where politics had a lot to do with it – and I just don't get politics. At all.
Secondly – I thought that the show was extremely underwhelming. Yes, the performances were okay, but the presentation was dull and dry (except Conchita, the Queen of Europe).
My favrouites of the night: Armenia, Georgia, Russia
My least favourites of those that qualified: Romania & Albania (her voice was terrible last night despite beng an amazing vocalist most of the time)
And now let's look at the future. Keep in mind that I consider the following factors when deciding on my rankings:
1- How good the song is in my opinion
2- How good BOTH the studio and the rehearsal versions are
3- How good the singer sounds
4- What the public thinks
5- How it compares to past Eurovision winners/qualifiers.
SEMI FINAL 2
In my opinion, this show will feature performances that are much more dull and has the potential to be unbearable unless the presenters step up their game.
Here is a quick recap of all the songs in this semi-final according to running order:
17- SAN MARINO – Michele Perniola, Anita Simoncini – Chain of Lights
No. Just no. It's said that Valentina Monetta did not return for a 4th year, but apart from that, this song is so outdated for teengers to sing. This will definitely not qualify, and I'm 99% sure that this will be the last place.
16. CYPRUS – John Karayiannis – One Thing I Should Have Done
One word: No. Boring. The song doesn't go anywhere, the staging is not that nice by any means. Just no.
15. CZECH REPUBLIC – Marta Jandová & Václav Noid Bárta – Hope Never Dies
Nope, this song has a very weird structure, and it just doesn't sound nice.. Too theatrical and not Eurovision enough.
14. PORTUGAL – Leonor Andrade – Há um mar que nos separa
Not my cup of tea, and I doubt it's many people's cup of tea. She looks like Cheryl Cole (just like Boggie of Hungary looks like Kate Middleton), and something just doesn't add up about that song… I don't know, it's just not a contender.
13. MONTENEGRO – Knez – Adio
I personally really like the song, and the man has a gorgeous voice. The staging is also very nice, but the song is not interesting enough to help Knez qualify. If it was up to me, I would have it qualify, but I can't see that happening easily.
12. LITHUANIA – Monika Linkyt? and Vaidas Baumila – This Time
Cheesy. VERY cheesy. That kiss in the middle is nice, but cheesy nevertheless. The song itself is very repetitive and not that good.
11. POLAND – Monica Kuszynska – In The Name of Love
She's paralyzed from the waist down, and that's really sad… One other thing that is sad is the fact that the song is extremely repetitive and boring and doesn't go anywhere. Not a good way to close the show, and I have a feeling that this will be in trouble.
10. ICELAND – Maria Olafs – Unbroken
Who else thinks this song should have been called 'One Step at a Time'? I find this song extremely repetitive. This must be the only song ever which has the exact same rhytm and melody for the verse and the melody. Reminds me a bit of the Dutch entry but only slightly more exciting.
9. IRELAND – Molly Sterling – Playing With Numbers
The song is repetitive, but not in an irritating way unlike some others. It also is quite generic, but not that bad. I really like her voice, though, and can see the song doing relatively well.
8. SWITZERLAND – Melanie René – Time to Shine
Most people call this the third Warrior of the year. I have to agree with them and add that she actually seems the most ready to go to war (or maybe Georgia). I personally like the song, and the staging is nice. Not a winner by any chance, but there are far worse entries.
7. AZERBAIJAN – Elnur Huseyinov – Hour of the Wolf
I had the chance to follow Elnur on The Voice Turkey earlier this year. He won it, if you were curious at all. He also represented Azerbaijan in Eurovision back in 2008 (I think) in a BIZARRE duo. I am being honest when I tell you that I never liked the guy at all. There's something about him that ticks me the wrong way. The song is okay, but that's about it. Will qualify, but fnish somewhere between 10th and 15th in the finale. (Hour of the Wolf is also bizarre name for the song, and the staging is a total rip-off of Sia/Maddie Ziegler complete with the wig.
6. Slovenia – Maraaya – Here For you
Not my cup of tea. Her voice is very nasal, the headphones are weird… The song is rather nice and she does look unique. And the air-violinist is a HUGE addition to the song. Got a very good chance to qualify.
5. MALTA – Amber – Warrior
The second Warrior of the year. Not as good as the first one for sure, but still a good one. The staging is sadly not interesting and even though her vocals are powerful, it's not neccessarliy easy to listen to at all times. Also, the song isn't that good at respesenting the fact that she's ready to go to war over anything. This will qualify but rank lower than Georgia's Warrior.
4. NORWAY – Mørland & Debrah Scarlett – A Monster Like Me
Along with Estonia, the best male-female duo of the year where these duos are VERY abundant! The staging is not half as good as the music video, and it's not as emotional and intimate as this song requires it to be. Not as much of a frontrunner as Estonia, but a qualifier for sure.
3. LATVIA – Aminata – Love Injected
The dark horse for many, I totally get why people call it that. It's unique, it's captivating, she sounds fantastic. Can't win the whole thing, but a definite qualifier!
2. ISRAEL – Nadav Guedj – Golden Boy
Perfect. Just perfect. Fun unlike most songs, and it's different, catchy, it just works! The guy is extremely likeable and the performance is realllllly fun! I adore it!
1. SWEDEN – Mans Zelmerlöw – Heroes
It is only for this song that I'm attaching the live version. The song does not have a proper music video, and this presentation is a must-see to understand what I'm about to say. This is a top 3 entry, and the definite winner of the 2nd semi-final. Even though the song sounds like a David Guetta rip-off, the staging is so much superior than anything else we have seen. Also, he is easy on the eyes, his vocals are on point. He has the full package.
AUTO-QUALIFIERS
These 7 acts have the right to skip the semi-finals and perform directly at the finals. UK, France, Spain, Germany and Italy are the 'Big 5', Austria is the winner from last year and the host, and Australia is the special guest.
Here is the recap, though not in running order, as we won't know the finale order until semi-final 2 is done:
7. UK – Electro Velvet – Still In Love With You
Welcome back to the 1920s! So Gatsby! The song is catchy, but this is the UK. They will finish last or close to last again.
6. FRANCE – Lisa Angell – N'oubliez Pas
A very emotional song from a very technically advanced singer. I adore the song, but it's just not what Eurovision is looking for right now. Let me put it this way: If this was in Semi-Final 2, it would qualify, but it will be a lower-midpacker at the finale nevertheless.
6. AUSTRIA – The Makemakes – I Am Yours
This song is really old-fashioned, and it just doesn't go anywhere. The chorus is different and nice, and could have been a contender if it was the 00's or the 90's.
Right now it's just a mid-packer.
4. GERMANY – Ann Sophie – Black Smoke
I adore this song! It's fun, funky, and has an attitude! She has an interesting voice, and, even though they are not frontrunners, Germany will probably finish in the top 20, and that is better than being last… Note: the live version on the Eurovison channel is very bad vocally and I can vouch that she has improved on her 'vocal ticks' a lot.
3. SPAIN – Edurne – Amanecer
What a voice! The ieieeee parts do get a bit repetitive, but with a delivery like that, it's just fantastic. It's so good to see Spain taking this seriously for a change! The dancing sequence in the middle is the most unique presentation this year (watched the rehearsal), and I can't wait to see it being performed live! The song is instense, the presentation is passionate, what more do we need?
2.AUSTRALIA – Guy Sebastian – Tonight Again
Australia will only be allowed to compete again next year if they win this year. Therefore, nothing short of this song could have been expected from the Aussies as they are the only country that has to win to keep being a part of this. The song is very different than everything else in the competition and this is a good thing. The song is also very memorable without being repetitive. Unfortunately I can't see this song winning, but can do very well.
1. ITALY – Il Divo – Grand Amore
Everyone is raging about this song, and it's easy to see why. Perfect vocals meet an emotional song that's different, operatic and still not old-fashioned… Italian is a sexy language so the song becomes triple as sexy. A definite frontrunner for now. Rome 2016?
So, folks, that's it from me for now!
I'd love for y'all to comment and tell me what YOU think and WHO you think will qualify!
See you on Friday for the Grand Finale power list!