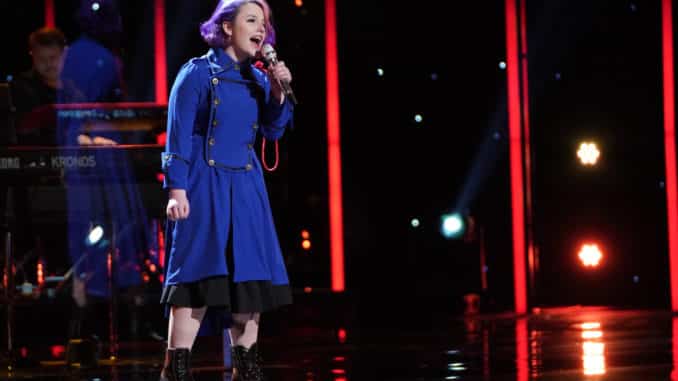 EmiSunshine was an American Idol contestant who got pretty far, but was barely seen during the show. The singer reflected back on her experience competing on Season 19, and her attitude is mostly negative, calling the process "unhealthy" and a "mess."
Part of the problem could be that the Tennessee native struggles with asserting her artistic identity. It all started after she went viral at 10 years old with a video that depicted her as a cute, yodeling country cutie. She eventually landed a spot on the Today show. But at age 17, she's trying to break out of the country box.
Not content with the country box, Emisunshine picked songs on American Idol across genres
In Hollywood, where viewers saw her for the first time, she picked the singer-songwriter category and chose songs across a number of genres, from contemporary pop to classic rock. Idol cut her at the showstoppers round, just before the Top 24 after performing Janis Joplin's "Piece of My Heart."
In an interview with the Daily Times, EmiSunshine explains that her appearance on American Idol cemented her opinion about kowtowing to expectation. She has no interest in that.
American Idol Experience "not healthy, in my opinion"
"I think that experience impacted me seriously, and I remember being there and thinking, 'If this is what it means to make it, then no! I don't want this! I'd rather be happy than have to deal with this kind of mess!'" she said. "It's just not healthy, in my opinion, but I got to meet some great people out of it, and some amazing songwriters and musicians of all kinds, and I'm thankful for that. They gave me perspective on how I should approach my career, and that perspective is to be exactly who I am, no matter the cost. I mean, I just think that if you're not being authentic and being true to who you are, then what's the point?"
After her viral success, she made her Opry debut with Willie Nelson. And in 2017, Rolling Stone named the young singer one of "10 new country artists you need to know."
As Emisunshine evolved musically, her fans pushed back
But as she tried to spread her wings, her old fans pushed back. They commented about her hair and outfits on social media. The experience led her to question if the conventional methods of achieving success in the music industry were for her. It turns out that competing on American Idol helped her decide that they were not.
EmiSunshine's recent out-of-the-box moves include collaborating with 70s funkmaster Bootsy Collins on a song "Stargate." Her upcoming album, Judgement Day, coming out next month, contains the "Fleetwood Mac-inspired sounds of the title track to the ramshackle Grateful Dead shuffle of 'No One's Gonna Change Me' to the swinging soul, replete with horns, of 'Tiny Star.'," according to The Daily Times.
EmiSunshine is done with people telling her how to write, sing and look
"I've dealt with a lot of people telling me how I should write and sing and look, and I'm done with that," she told The Daily TImes. "It's not my job to look and sound and feel like someone else wants me to…I don't care what they think of me. I'm going to do what I want to do and be the kind of artist I want to be and not be controlled by people."
For a refresher, check out a couple of her Hollywood Week performances. Her duet of "Walk the Line" with Alex Miller is pretty great. Tonight, July 16, EmiSunshine performs at The Open Chord in West Knoxville, Tenn.
EmiSunshine sings Hozier's "Take Me To Church" Hollywood day 1
EmiSunshine and Alex Miller duet during Walk the Line during Hollywood Week