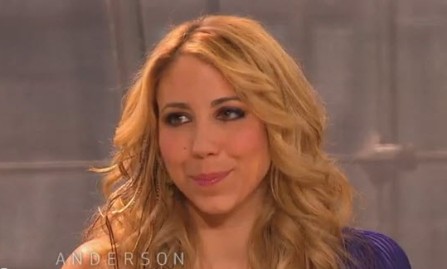 More video from Elise Testone's 's media tour last week.
(Note:  No video of Elises's Ellen appearance…sorry!)
Billy Bush interviews Elise. She's got a great sense of humor, that we–of course–never saw on Idol.  When Billy mentions Scotty McCreery, Elise sings a little snip of Josh Turner's "Your Man".  Elise wants to make an album, but first she has to get a band together.
Elise sings "Let's Stay Together" for Access Hollywood
Elise visits Anderson
Why she thinks will win?
She thinks the American Idol should be a role model. She thinks Jimmy Iovine should be voted off next.
Elise's response to Jimmy's Negative critiques
Today Shoe Interview
Visit msnbc.com for breaking news, world news, and news about the economy