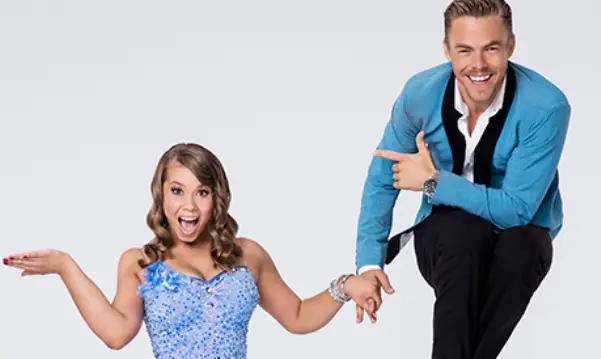 As American Idol watchers, we're familiar with minors' contracts, and how they become public record after making its way through the court approval process.
Now, there's a really weird twist involving seventeen year old Dancing with the Stars contender, Bindi Irwin's contract. The judge rejected her contract, and won't approve it until she can offer proof of the death of her father.  Steve Irwin, the famed 'Crocodile Hunter" died in 2006 after he was bitten by a stingray in a freak accident.
According to TMZ:
Lawyers for the show submitted a minor's contract to an L.A. Superior Court judge … it's required because Bindi is 17. Her mom Terri signed a form stating she gives up all rights to any money her daughter will make on the show.

Here's the rub. For some reason the judge wants the same release from Bindi's dad, the late Steve Irwin. The judge said without proof of Steve giving up his rights to Bindi's money, "the court is unable to find that it is in the best interest of the minor to be bound by the terms of the contract."

It's unclear if the judge is unaware Steve died in 2006, or if she's just a stickler for a death certificate.
Probably the latter. The court wants Steve's death certificate for the record. The judge "knowing" that her father died is immaterial in this situation. Methinks TMZ is making a mountain out of a molehill as they are wont to do. Harvey Levin, a lawyer himself, owns the website. He knows very well how the legal system works.
The real reason I'm posting this item, is the important stuff left out of the headline: Specifically, the terms of Bindi's contract, including the money she stands to earn as she sails past each phase of the competition. She's partnered with pro-dancer, Derek Hough, and stands a very good chance of winning it all.
Bindi's Deal:
Guarantee of $125k
An additional $10k per week after weeks 3 and 4
At week 5, she earns another $15,000
At weeks 6 and 7 she gets $20,000 a week
Weeks 8 and 9 nets $30,000 a week
If she makes it to 10 and 11 she gets $50,000 a week
Bindi has made it through week 8. Her total so far is $230k. I don't think these figures include a bonus if she wins. Three couples will compete during week 11–finale week. I can't imagine they'll all earn the same salary.