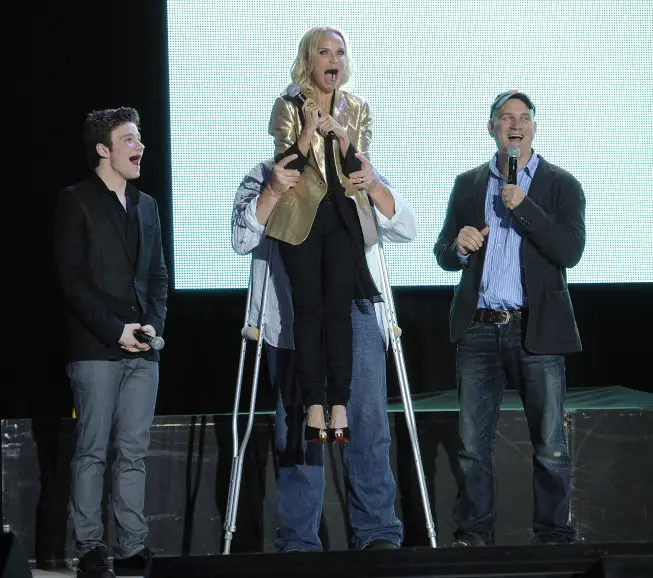 This is fantastic. Monday night, there was a Glee Sing along event at the Santa Monica High School in Los Angeles.
In this clip from the event, Chris Colfer, Dot Marie Jones, Kristin Chenoweth and Mike O'Malley take the stage to introduce one of the clips. Dot lifts Kristen right off the ground like she's a feather. "I swear I only met her 5 minutes ago, " quips Dot.
Kristin's naughty comeback is…well I'm not going to spoil it. Needless to say, it's hilarious. So is Chris's attempt to introduce "Born This Way" afterward while laughing so hard, he's barely able to breathe.
Check the clip below
Bonus Photo Gallery from the event!