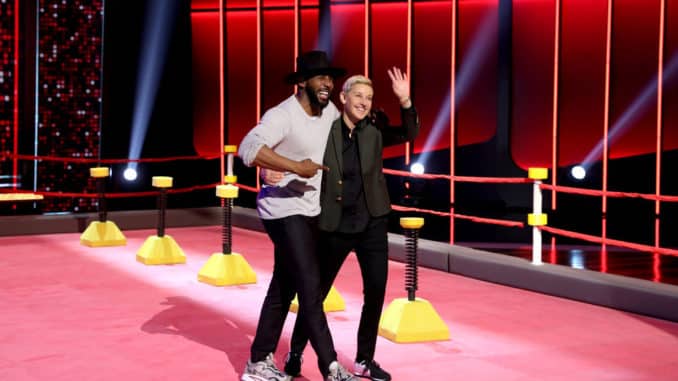 Stephen "tWitch" Boss, a So You Think You Can Dance alum, most recently guest judges on the NBC Jennifer Lopez led competition, World of Dance. But his regular gig is working as house DJ for the Ellen Degeneres Show, a job he's had since 2014.
Now, tWitch is speaking out for the first time amid claims of toxicity on the set of the talk show. And he's not exactly denying that problems exist. 
"We can't speak too much legally about it, but I'll say this, there's been love," he told US Weekly recently.  "Obviously there's some things to address, but from my standpoint and from countless others, there's been love. I'll just leave it at that until there's a time where we can address more publicly. There's been love and there'll will continue to be love."
Reading between the lines, tWitch is attempting to support his friend Ellen while acknowledging that the set culture is problematic. He works with cast and crew, and has undoubtedly seen issues, even if his personal experience has been good. 
Interestingly, former DJ Tony Okungbowa was very blunt in his assessment of the Ellen show culture. He shared a post on Instagram that said: "While I am grateful for the opportunity it afforded me, I did experience and feel the toxicity of the environment and I stand with my former colleagues in their quest to create a healthier and more inclusive workplace as the show moves forward."
The comments all stem initially from a Buzzfeed News report in which former and current staff claimed they experienced racism, intimidation and sexual harassment behind the scenes of the Ellen DeGeneres show.
"That 'be kind' bull**** only happens when the cameras are on. It's all for show," one former employee told BuzzFeed News. "I know they give money to people and help them out, but it's for show."
Ellen has since apologized to her staff, promising to do better, amid an investigation conducted by Warner Brothers. So far, she plans to return to her show in September,  after her regularly scheduled summer hiatus.