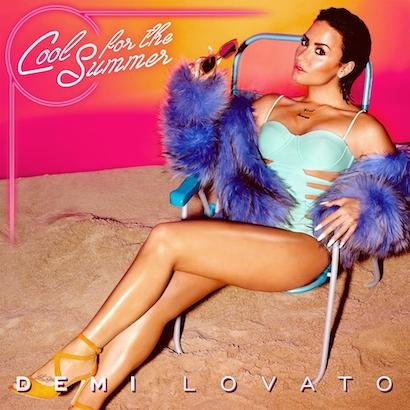 Demi Lovato drops a new song, "Cool For The Summer," a decidedly smooth pop song, produced by Max Martin and Wolf Cousins that scales back her huge vocals in favor of big synth and guitar flourishes. The lyrics, which suggest an undercover bi-curious dalliance, should keep folks talking for at least one news cycle!
And in fact, fans are already accusing Demi of ripping off Katy Perry's "I Kissed a Girl" and Jessie J's "Domino."
Demi shoots back on twitter:
@etnow sounds nothing like it and with all the advances we've made in the LGBT community…

— Demi Lovato (@ddlovato) July 1, 2015
@etnow I think more than one female artist can kiss a girl and like it….. ???? — Demi Lovato (@ddlovato) July 1, 2015
The "controversy" should sell a few downloads.
Check it out here.