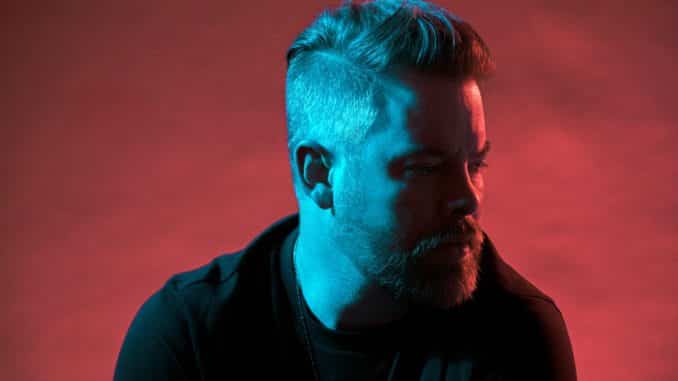 David Cook Shares Struggles with Anxiety in New Song Reds Turn Blue
You probably know that David Cook won American Idol season 7 in 2008. But what you don't know is that the singer struggled with intense anxiety for years afterward.
Now, the singer is sharing his mental health journey with the release of his new single, "Reds Turn Blue."
"A couple years after Idol, I was diagnosed with an anxiety disorder, and have spent the last almost decade really going through the process of navigating that and picking up new tools and processes along the way to deal with it," David shared with People magazine.
"I wanted to write a song touching on it for a while, and had never really just found the right voice for it," David said. 
Reds Turn Blue is "kind of a letter from my anxiety to me"
He describes the song to People as a "kind of a letter from my anxiety to me." He explained that his anxiety "makes me feel like the adverse is coming around the corner." It gives him an "always looking over my shoulder vibe about things."
"This song became a therapeutic process for me, as a way to personify my anxiety and make it something other than me — which in an odd way has helped me navigate my relationship with it," David said.
American Idol: Paula Abdul Fought For David Cook, Threatened to Quit
"I feel like the color red … has always represented love to me. And [blue], well, obviously, the idea of having the blues," he said, explaining the song's imagery. "I've always kind of felt like my anxiety does that for me, it turns these positive things into negative a little bit."
David delayed the release of the song in deference to the Black Lives Matters protests. "I'm a firm believer in the idea of everybody loving everybody," David said. "The opportunity came up to … stand aside and let more important issues, more important voices be heard."
"I'm proud of every song I put out, but I am exceptionally proud of how this song turned out," Cook told People, adding, "hopefully everybody who hears it can find something for themselves in it."
Listen: David Cook's Reds Turn Blue