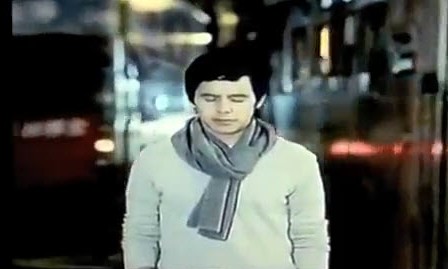 Well, I caved. I was going to wait until an HQ version of David Archuleta's "Wait" video turned up, but I don't know if and when that's going to happen.  US viewers are blocked from watching videos at the V Channel site where the video will eventually debut.
This video was taped off of a TV, but the music is synced with a recording of the song, so it's only half-bad!
See if you can figure out what's going on in this video.  It's like David fell asleep in his Hong Kong hotel room (where he shot it) and had a really really wacky dream!  Watch it below.
UPDATED with HQ Video
"Wait" is a the new single from the Asian release of David's album The Other Side of Down.  In the meantime, David is getting ready to head off to another part of the world on a Mormon mission.
We'll miss you, kiddo!