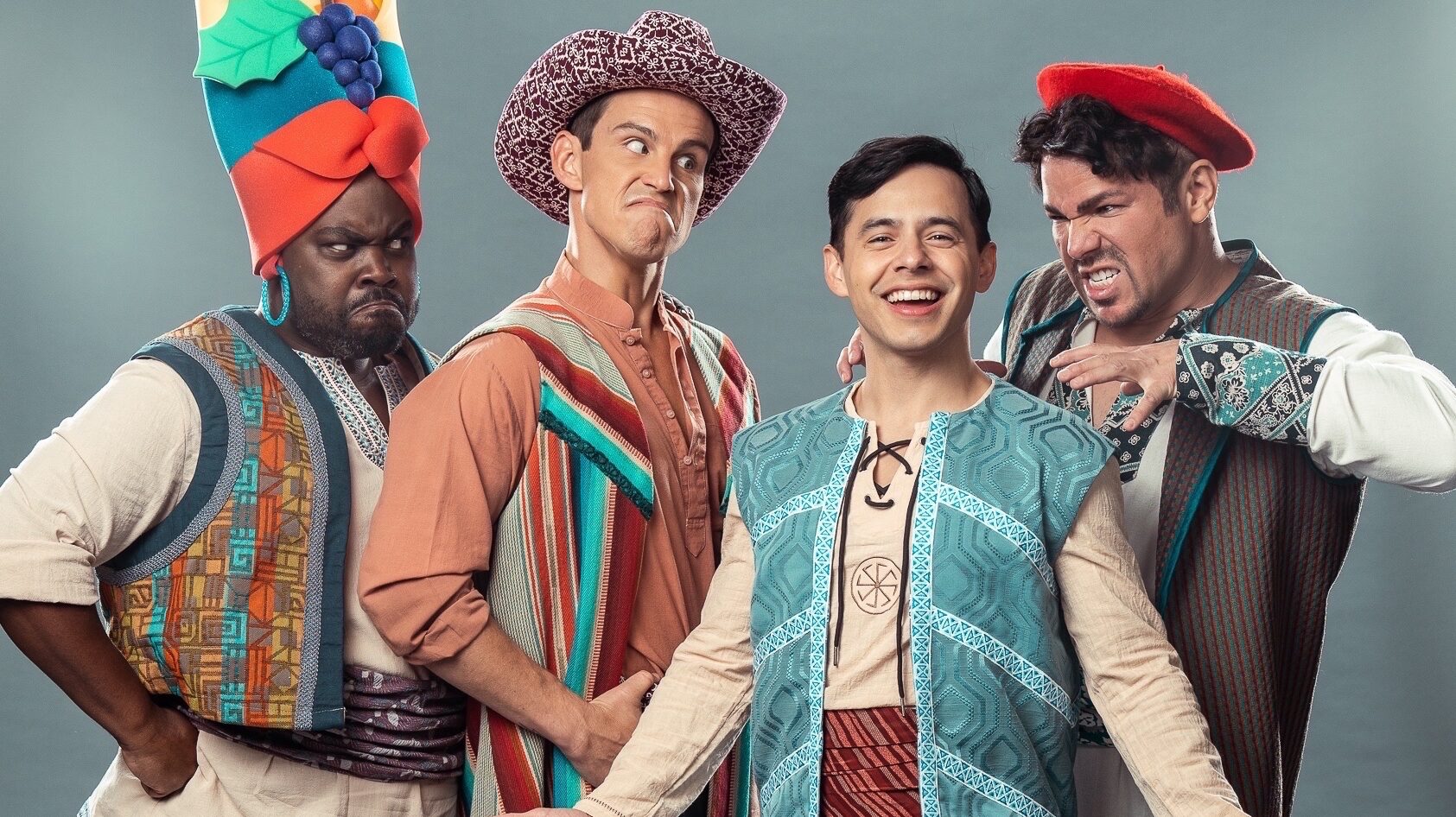 On Friday, Joseph and the Amazing Technicolor Dreamcoat opened at the Tuacahn Amphitheatre in Ivins, Utah, with David Archuleta playing the lead role. Now, official photos of the production have been released.
The American Idol season 7 runner-up is starring in his first musical production ever.
"My first opening night ever of a musical is done," David in a heartfelt message after opening night.. "Joseph and the Amazing Technicolor Dreamcoat at @tuacahn.amp is officially on for the next 6 weeks with me in it and continues until October with this amazing ensemble," The singer continued, "This cast is such a delight to share the stage with. A wonderful team of people both on stage and behind the scenes making it all come together and it was wonderful to celebrate everyone's hard work tonight. Feeling very grateful."
"This is an amazing cast and crew to work with it," said David. "I'll be Joseph until Sep 3 and the show will continue through October. Can't wait for those of you who get to come to see it!"
Broadwayworld.com has the exclusive photos HERE.
But I downloaded a few (shirtless) photos that fans may enjoy. Heh. Please don't kill us over the SEO thirsty headline. Traffic can be a little slow in the summer!
David Archuleta as Joseph in Joseph and the Amazing Technicolor Dreamcoat
Joseph and the Amazing Technicolor Dreamcoat is the telling of the biblical story of Joseph and his brothers. Utilizing many different styles of music from pop/rock to country to musical comedy the show follows young Joseph as he faces adversity and triumphs through his dreams and his strong, unwavering faith.
David announced that he'd be playing the lead role in Joseph last fall. "Taking a step into new territory," David wrote on social media. "Joseph & the Amazing Technicolor Dreamcoat Starting July 2022 at The Tuacahn Amphitheatre." This production is David's first time starring in a stage musical.
Check out this link for tickets.